An ancient natural remedy is back in fashion with the approval not only of the grandmother, but also of science: eggs on the head to prevent baldness and hair loss. Not only for thick, shiny hair, the yolk, according to a study, could also combat alopecia.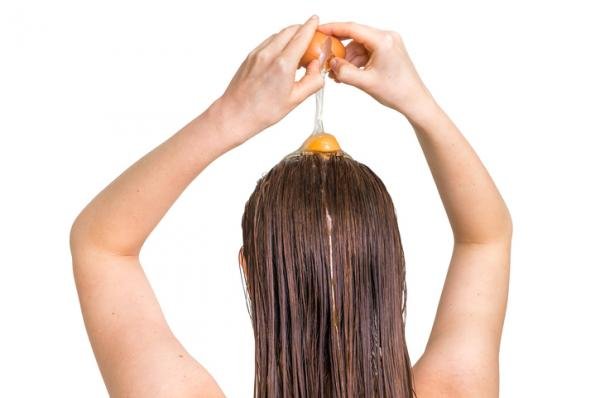 Source
This is confirmed by an investigation of the Department of Regenerative Dermatology of the Faculty of Medicine of the University of Osaka, in Japan, according to which it is precisely in the yolk that a possible natural mixture against hair loss is hidden.
Called hair growth peptide, this element could stimulate hair growth and could serve and function fully as an alternative to currently available drugs, without the dreaded side effects.
«Alopecia is divided into two categories: androgenetic and non androgenic.An abnormality of androgen-dependent biological functions causes alopecia in men, but the role of androgens in women's hair loss has not yet been clarified. Modulation of androgenic activity is not effective in some types of female androgenetic alopecia, since it does not occur in cases of male and female non-androgenic alopecia, «the authors explain.
Starting from the premise that in chickens the plumage begins to develop early, 14-15 days after hatching, the researchers hypothesized that there is a key factor in hair growth in the chicken egg.
In the study it has been shown that the water-soluble peptides derived from the yolk stimulate the production of a vascular endothelial growth factor (the same stimulated by a known anti-baldness drug), and then «the growth of the skin's papilla cells. Human hair follicle We also found that these peptides improve hair growth in mice and hair growth in female pattern baldness. «
This means that the application of egg yolk for hair benefits the care of the same and that with advances in technology we would soon be observing products for hair loss based on egg yolk, and this problem has been so difficult and expensive to fight, would have a solution available to everyone.
Reference:
Visit my other publications:
Are you procrastinator? … Probably have a different brain.
Techniques to counteract procrastination…