Genesis 25:21
Isaac begged the Lord for his wife, because she was barren. The Lord granted him, and Rebecca, his wife, conceived.
God's desire is to take us to a higher level of prayer so that we can see much more than we have seen so far. Before knowing Jesus, the concept of prayer in many people is far from God, which is to pray alone in front of problems that have no solution, as if prayer were the last thing. Actually, prayer should be made at the beginning of each situation we face.
Another misconception of prayer is to do it as a penance for our sins, this in fact gives a negative image of prayer and, instead of approaching it, it takes us away from it.
But God has another concept of prayer. He sees it as the breath of the believer who comes into contact with heaven. Praying means dialogue with God, it is the privilege of children who can get in touch with the Father to refresh themselves, have advice and guidance. In order to have an effective prayer life, it is very important to discipline ourselves, this means establishing order in our lives and considering the moment of prayer as an essential appointment when we meet with our Heavenly Father.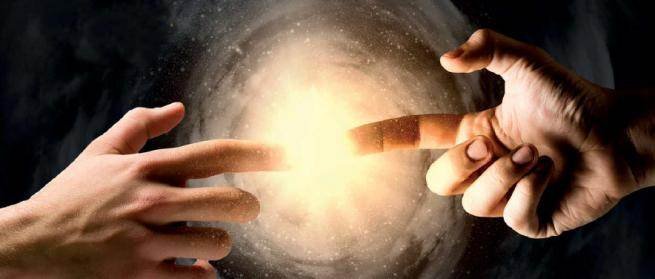 Source
Jesus talking with Martha told him that prayer for the believer is not only important but is necessary for our life.
Philippians 4: 6-7
6 Do not worry about anything, but in everything God knows, your requests are through prayer and supplication with thanksgiving. 7 And the peace of God, which surpasses all understanding, will guard their hearts and minds in Christ Jesus.
No person will go beyond their own prayer life, which leads us to do God's work and its purpose in our lives is precisely the life of prayer that we have. Through him, the Father reveals to us his plans, so that those who do not have a life of prayer do not know their own destiny and, therefore, can not do it.
But God wants us to be people of destiny who also influence those around us. If we are not in contact with the Father who has all the resources we need, we will easily enter into anxiety. Anxiety in a person's life comes when the resources to respond to the need are less than the need, the solution to anxiety is to surrender to God and believe that He can take care of us. Anxiety is the index of dependence of ourselves, it does not come through problems but it is a consequence of how we see them, but when we allow the Word to reign over problems and thoughts, the peace of the Lord descends to our hearts and our faith comes into action.
On the contrary, prayer is the index of dependence we have on God. He wants us to ask for everything we need, because he loves us and wants to give us his blessings and answers. To pray means to verbally express our needs, therefore, not only to think about them, but to make them known to God so that they are accepted. It is very important to remember that our prayers must always end with thanksgiving, because it is faith in action, it is true that the Father has listened to us and responded. The first response to prayer is the peace that reaches our hearts.
Luke 18: 1
Then he offered them a parable to show that one should pray continually without getting tired.
We should never tire of praying, we should never let a day go by without connecting with God, but how can we pray continually? This can be done not only by giving our best time to God and then beginning the day by praying, but by spending our day praising, thanking, witnessing, singing and asking for advice from the Father in all circumstances. We are not people of prayer only when we are locked in the room, but we are everywhere we go because we can keep in touch with God continuously.
<div class=»text-justify»The Lord's desire is to respond to our lives and our needs, although prayer is not only linked to need.