Greetings friends…
This is a beautiful garden of orange zinnias in my little girl's school.
Today we did social cleaning work for the culmination of the school year and took I advantage of taking photos in the garden. So these days I will be sharing some photos from there.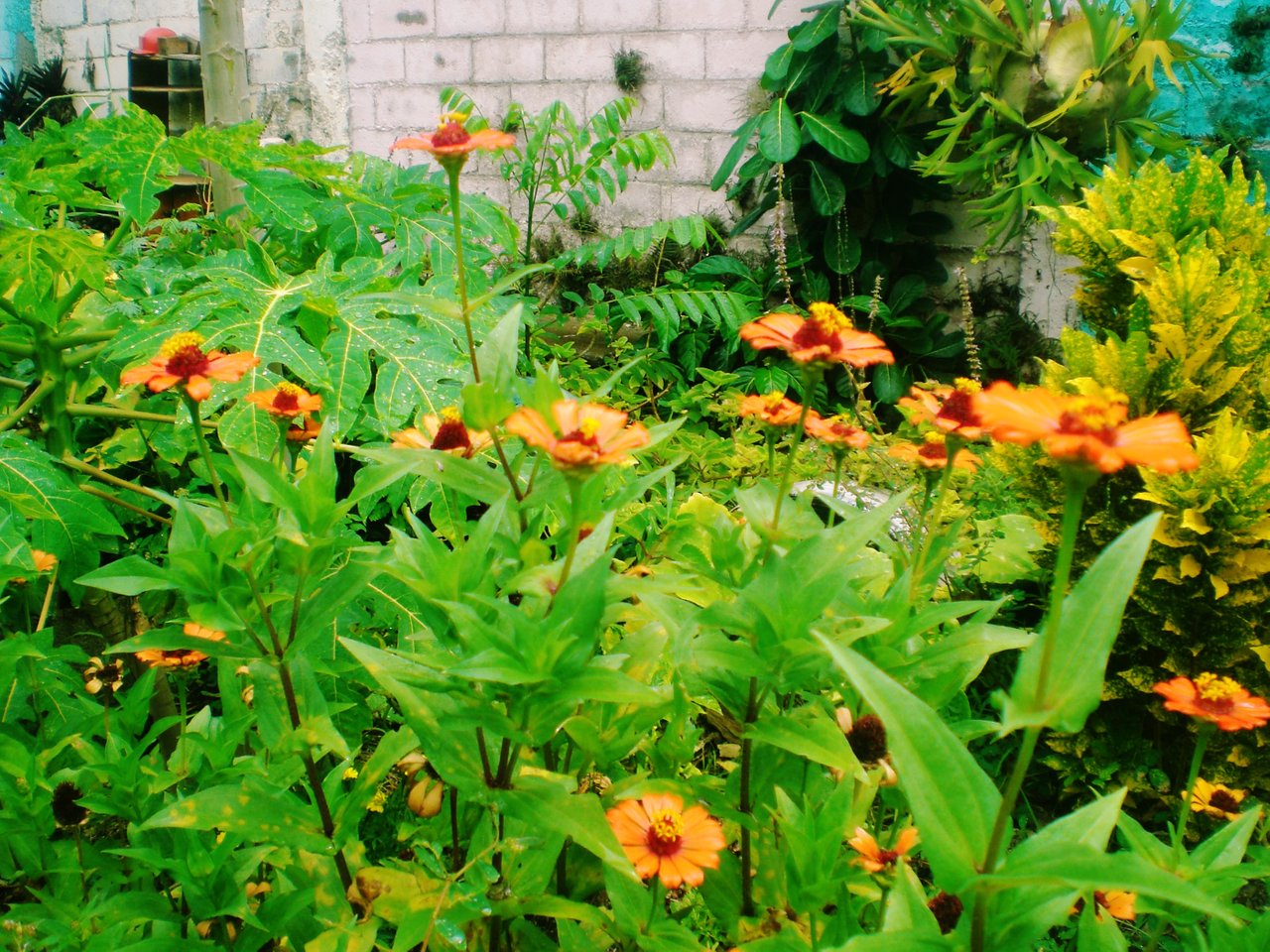 As my favorites are flowers, I wanted to publish these beautiful orange zinnias first. The plant is high because of the rain that has fallen these days, the plants have grown a lot in all the garden.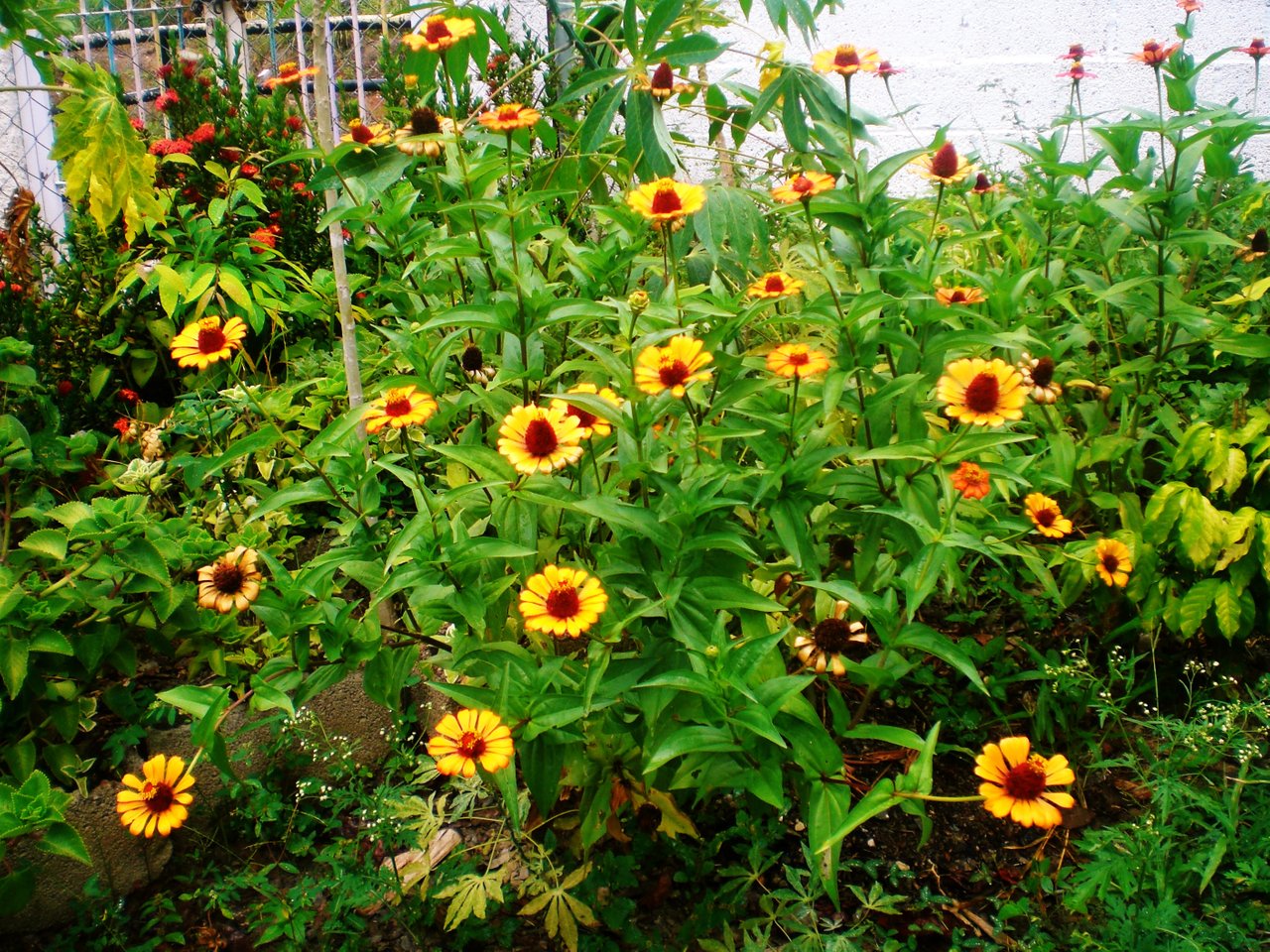 If I had come a few weeks before the color of these flowers would have been stronger, however although they are already in their final phase, they look very pretty.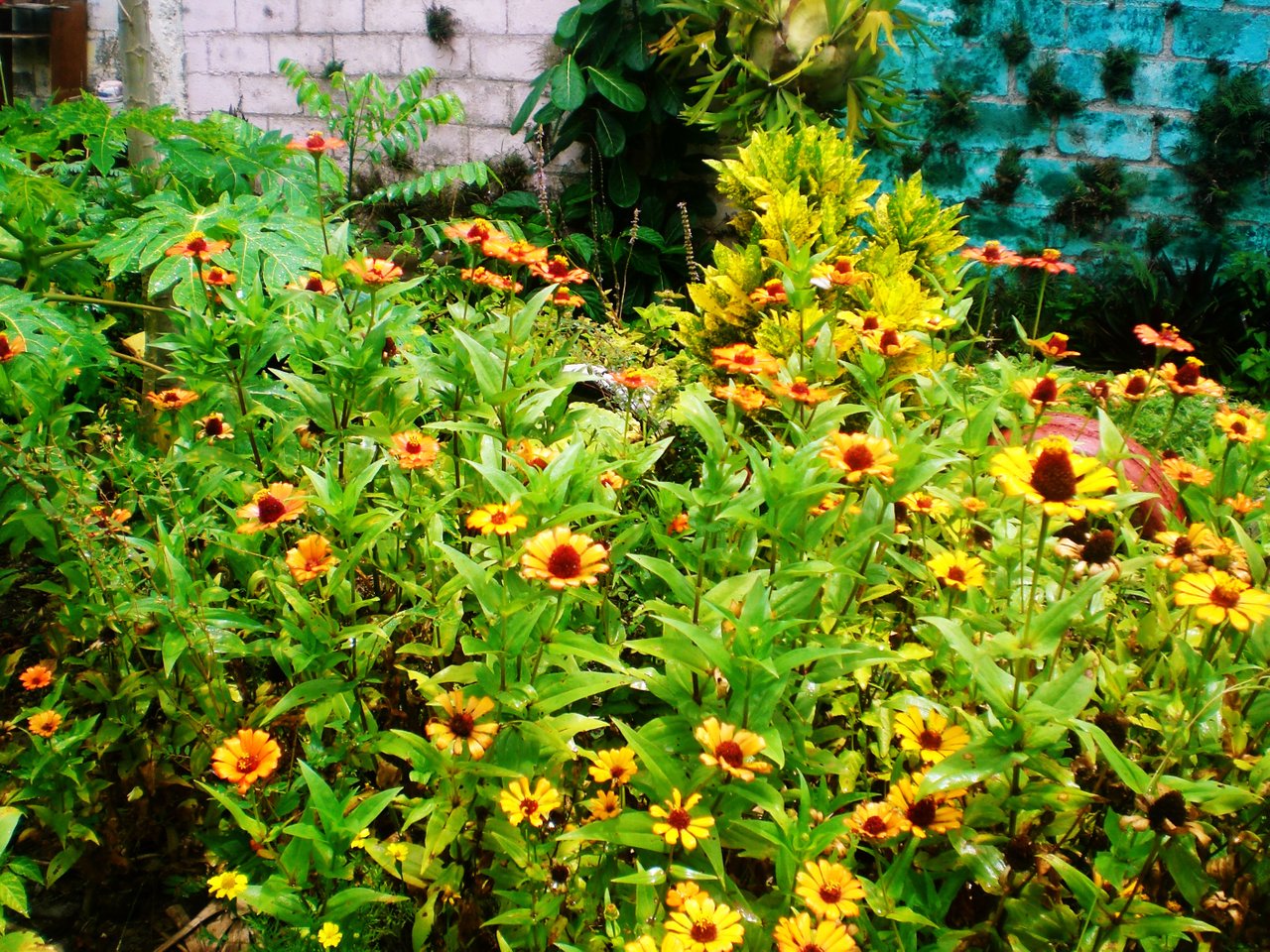 Its beautiful color attracts butterflies and other insects, I saw many bugs but I could not capture photos with butterflies because they were very restless. My daughter @kathe-art, did manage to capture a photo with a butterfly and will be publishing it soon.
I wish you a beautiful and blessed Day! 😉
---
All the photos were taken with my Casio Exilim 3x camera
---