Greetings brothers and friends.
Jesus said:
Matthew 7:21
21 Not every one that saith unto me, Lord, Lord, shall enter into the kingdom of heaven; but he that doeth the will of my Father which is in heaven.
Without the instructions of the word, without obeying the word of God and his servants, we will be deprived of miracles, because God's blessings are received only from obedient hearts!
Now let's see how a widow receives providence following divine instructions:
2 Kings 4: 1-7
1 Now there cried a certain woman of the wives of the sons of the prophets unto Elisha, saying, Thy servant my husband is dead; and thou knowest that thy servant did fear the Lord: and the creditor is come to take unto him my two sons to be bondmen.
2 And Elisha said unto her, What shall I do for thee? tell me, what hast thou in the house? And she said, Thine handmaid hath not any thing in the house, save a pot of oil.
3 Then he said, Go, borrow thee vessels abroad of all thy neighbours, even empty vessels; borrow not a few.
4 And when thou art come in, thou shalt shut the door upon thee and upon thy sons, and shalt pour out into all those vessels, and thou shalt set aside that which is full.
5 So she went from him, and shut the door upon her and upon her sons, who brought the vessels to her; and she poured out.
6 And it came to pass, when the vessels were full, that she said unto her son, Bring me yet a vessel. And he said unto her, There is not a vessel more. And the oil stayed.
7 Then she came and told the man of God. And he said, Go, sell the oil, and pay thy debt, and live thou and thy children of the rest.
When Elisha says to the woman: «What can I do for you?» It is as if God Himself was saying it, because being a prophet represents the voice of God and his immense grace! God comes to us to ask us what he can do to help us: this is the language of grace.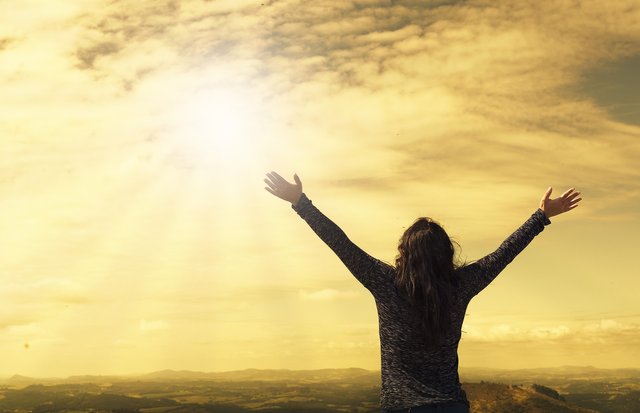 Source
Everything the prophet was telling him was certainly not rational, but it was a divine order and the woman understood it, so he did not argue but obey, to receive his miracle! This is what we must also do: with each divine order we must obey without questioning.
In addition, the widow needed the collaboration of her two children to obtain the miracle, this shows us how important family harmony is and that we must always pray for that family harmony in our lives.
Finally, the woman filled all the containers, the oil stopped only because there were no more containers to fill and this makes us understand that God never stops his providence, but it is we who set limits and, sometimes, we do not allow him to Make it flow in large quantities in our lives!
The woman followed the instructions and all the glasses were filled to the brim; later he sold the oil, as Elisha had told him, paid his debts and supported his children: his obedience led him to the supernatural.
God wants to give us much more, it is we who must enlarge our hearts and be new vessels of oil so that He can pour out His anointing.
Often, what God tells us to do is not rational, but we must not rationalize the will of God, our obedience is enough to get the miracle.
Only if we obey God, all our needs will be met.
Reference:
New interntional version Bible