Greetings friends.
Today the weather was rainy in the morning. I had a hectic week, so the day was perfect for resting and not leaving, at least in the morning.
In the afternoon it had stopped raining and we decided to go out and buy some things to prepare food, but after a while it drizzled a little and back home we could enjoy this beautiful rainbow along the way.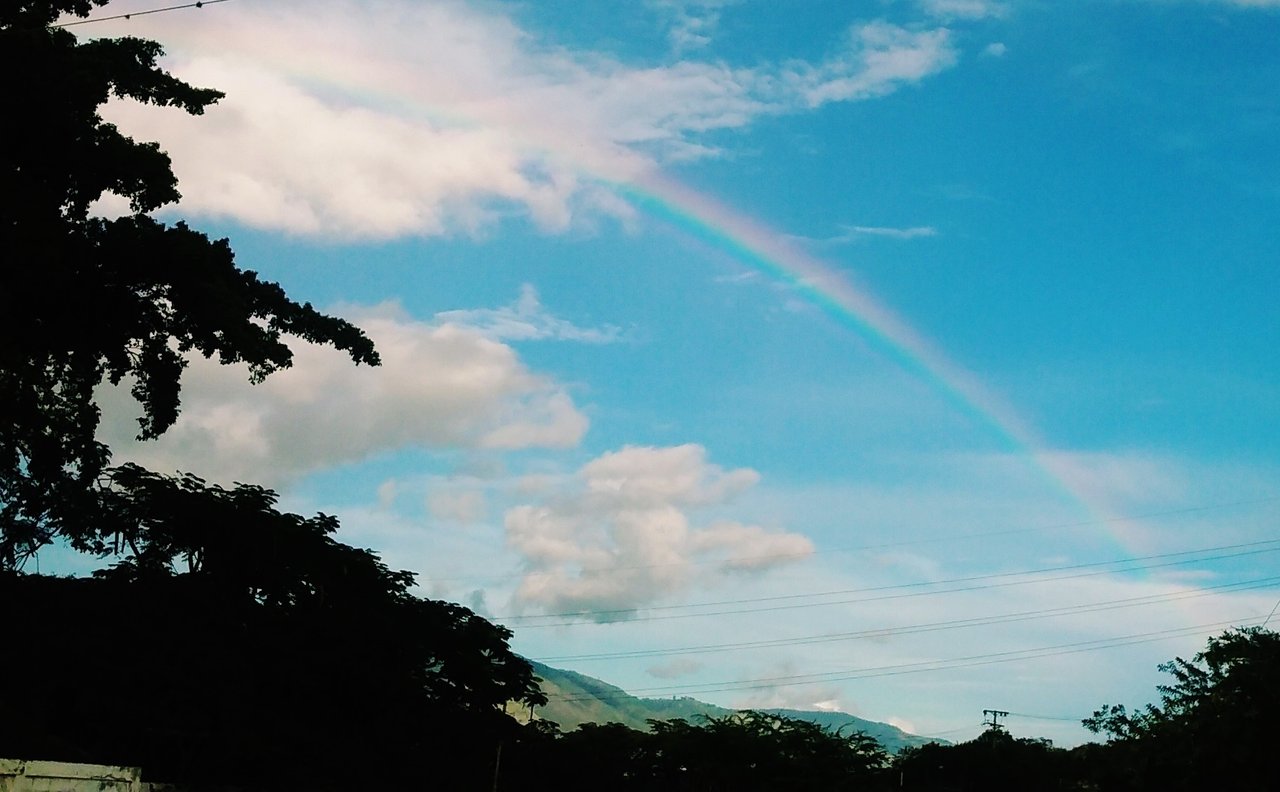 I had a long time without seeing a rainbow here in my city, I remember that when I was a child it was very exciting for me to see a rainbow, I still love rainbows and for my daughter it is the same emotion as when I was a child. They were very excited to see the rainbow along the way, until the rainbow dissolved.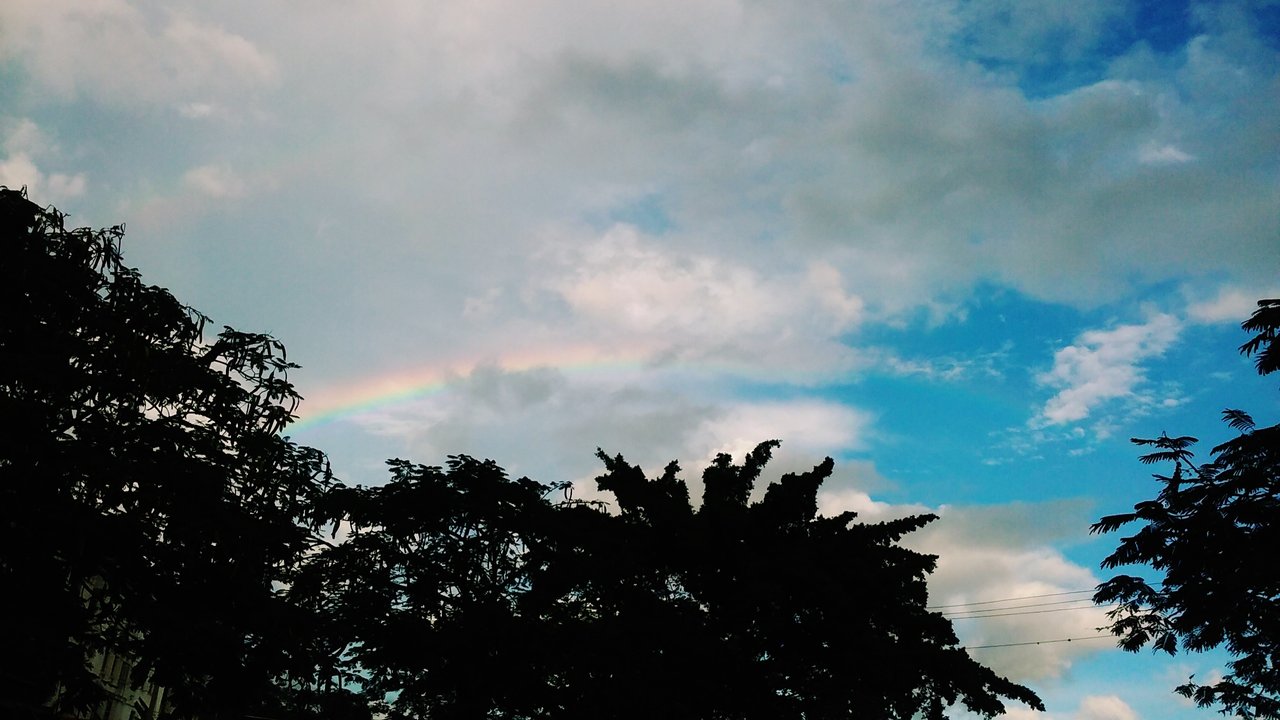 ---
All the photos were taken with my Camera Casio Exilim x3.
---