Greetings friends.
Yesterday was a holiday here in the city where I live, therefore my daughters did not have classes and my husband had the day off at work. As I have already told you in some of my previous publications, in the urbanization where I live there are problems with the water supply, therefore the water that I store when they send it to us is exclusively for cooking and personal hygiene. I had a lot of clothes to wash, and I had planned to go to my mother's house to wash early yesterday.
As it was a lot of clothes, my intention was to go to my mother's house, no later than 9 am. But since my daughters did not go to school, it was difficult to leave home early, while they had breakfast and dressed, to we leave .
Finally we left home, it was 10 am, then when we arrived in the city center, my husband wanted to find out the price of some spare parts needed for my vehicle. Seeing the hour, I was already despairing because the idea was to start washing early to take advantage of the sun and get all the clothes to dry completely.
It was already 12 noon and I was already a little upset, that's when we went to my mom's house to wash. When we arrived at my mother's house…
A tree had fallen in front of my mother's neighbor's house. Thank God there was no material or human damage, but what impressed me about what happened, was that when I go to my mom's house I usually parked in the place where the tree branches fell.
that is, if we had arrived at my mother's house at the time When I had planned, we would have parked there and then the tree branches would have fallen on top of my car … but thanks to the setbacks, we could arrive after the tree fell.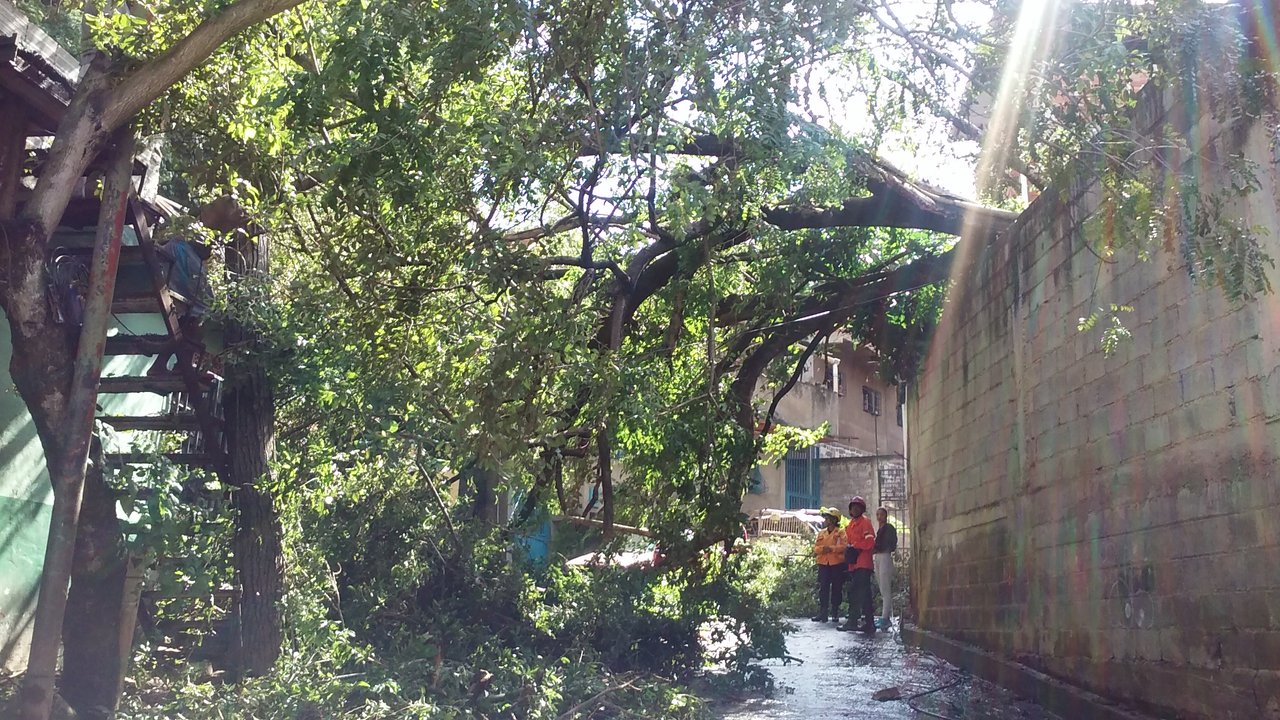 My mother told me that the tree had fallen half an hour before we arrived and they were waiting for the competent authorities to take the branches and restore the lighting.
I have not stopped thanking God for protecting us. Many times we do not know what God is protecting us and we complain when we have setbacks, but the truth is that sometimes setbacks are necessary, to get away from any awkward situation or danger.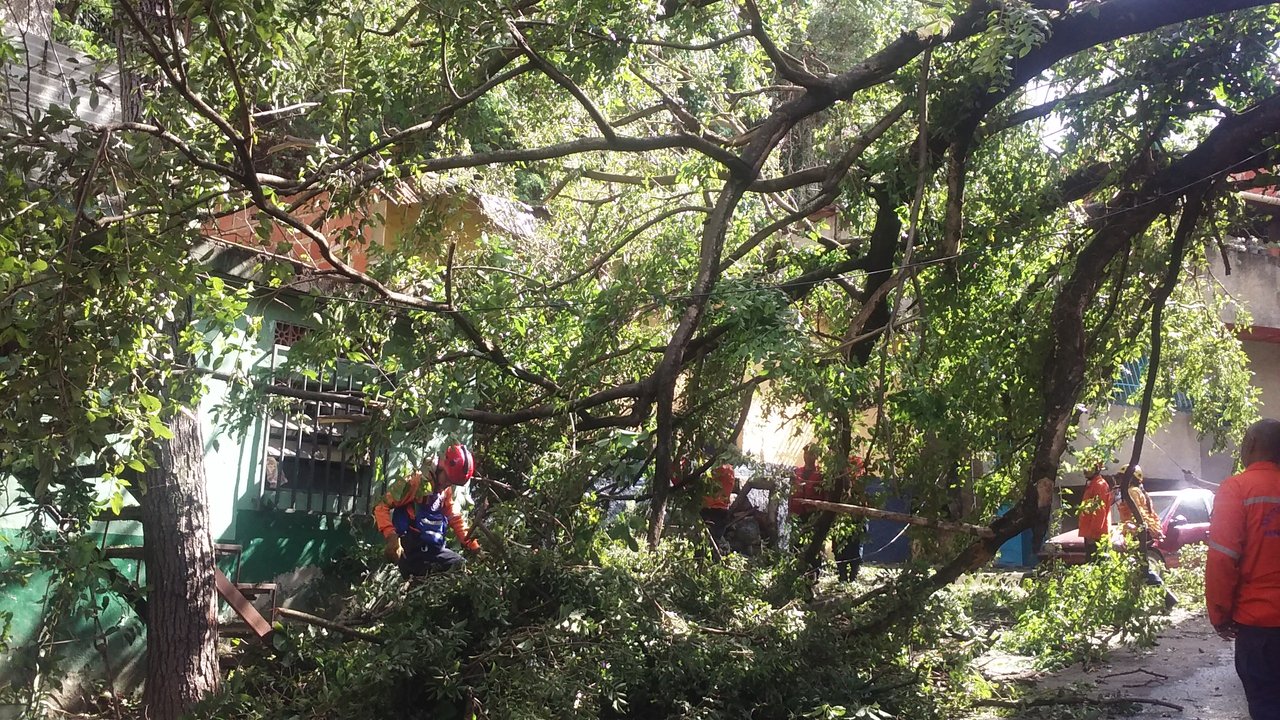 God knows how to take care of us… we just have to be grateful.
I give you this verse.
Romans 8:28
And we know that in all things God works for the good of those who love him, who[a] have been called according to his purpose.
Never forget to put your day and all your plans in the hands of God.
---
All the photos were taken with my Camera Casio Exilim x3.
---
Reference: