Greetings brothers and friends,
Today we went to church, and among the beautiful activities there was, the presentation of a baby, I don't know if that is done in all countries, but in the Bible, we can read that children were presented to God.
Luke 2: 21-24.
21 After eight days to circumcise the child, they named him JESUS, which had been put by the angel before he was conceived.
22 And when the days of their purification were fulfilled, according to the law of Moses, they brought him to Jerusalem to present him to the Lord.
This is currently not in the law, but it is a custom of the christian churches. I think it is one of the best customs that exist. It is to offer your son to God, and to promise before God that you will instruct your son in his ways.
It's like wanting to secure your child's future, because you know that by giving your child to God, He will be with your son.
That moment I remembered when my daughters were born and when we presented them to God. Since that day we have taught our daughters according to the word of God, I think it is one of the best decisions a father makes with his son.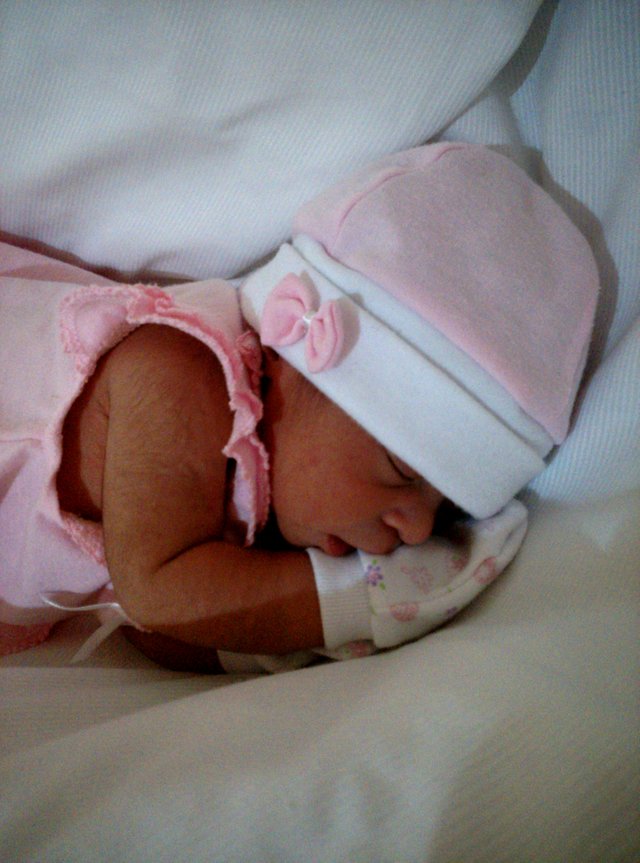 She is our little daughter Cami, when she was 2 days old.
The same day she was born, my husband and me presented her to God, that night at the clinic … of course, then in the church we formally did it before the altar and the pastor and the whole witness church.
Proverbs 22: 6.
Instruct the child on his way,
And even if he is old, he will not depart from him.
When we as parents commit ourselves to God that we will take care of our children and teach him according to the scriptures, we are demonstrating that we trust God, the most beautiful thing he has given us and we strive to fulfill it, both for our children and for not to disappoint the promise we made to God to instruct our son in his ways.
References: