These last 2 weeks were very busy, my 2 daughters had special activities for culmination of classes, where they also say goodbye celebrating Christmas.
All activities were beautiful. The larger activity, more practical and that was also the closure of all activities, was held on Monday. It was my daughter's Christmas and New Year's Eve concert @kathe-art.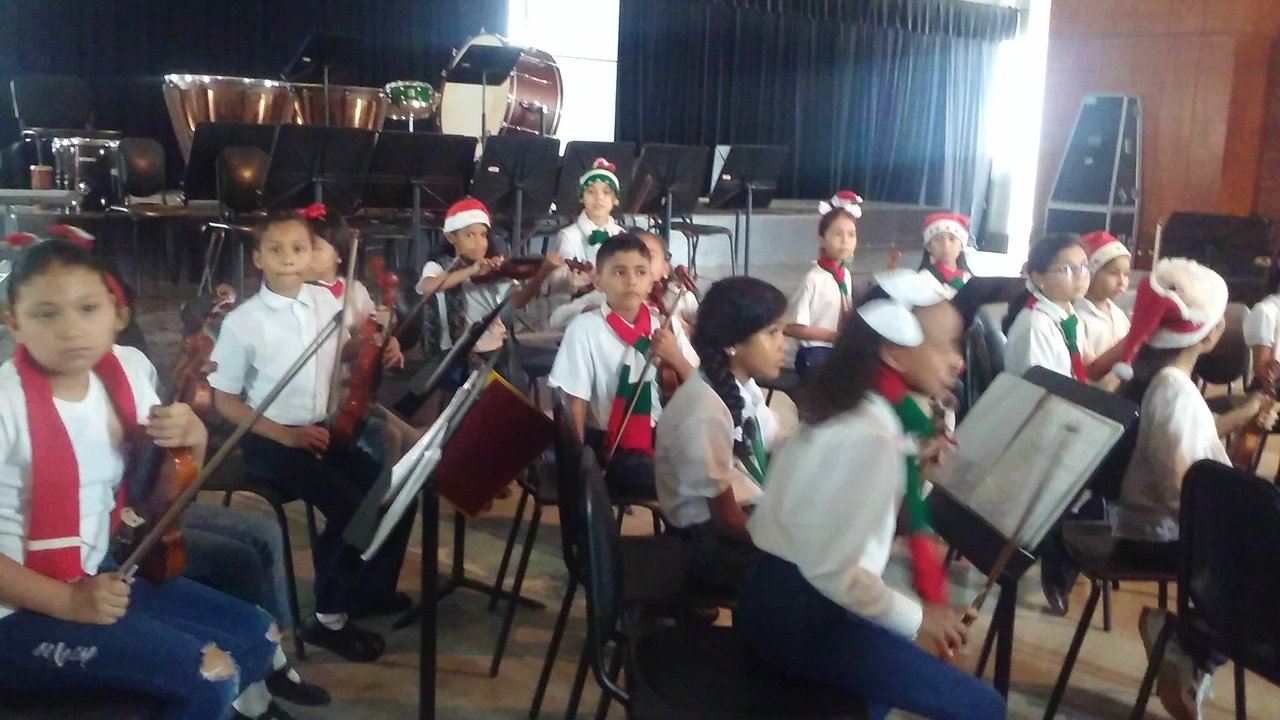 Being there enjoying all the presentations, I thanked God for allowing me to enjoy these beautiful moments with my daughters. It was really worth all the effort of these last 2 weeks to go to the violin practice.
The concert began with the presentation of the different Choirs. They started with the smallest choir to the largest in students, they sang Christmas carols, Christmas songs and traditional Venezuelan music.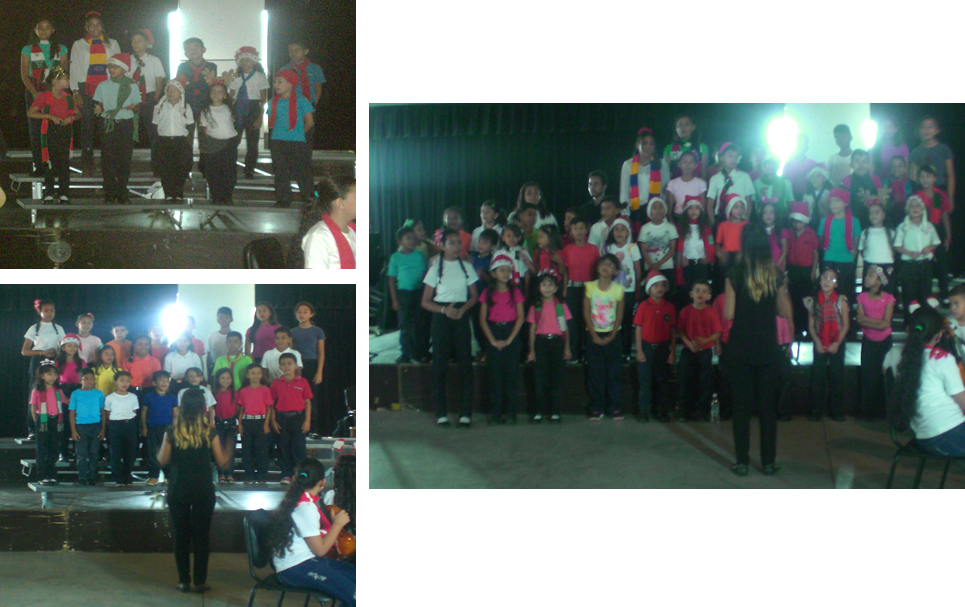 Next, it was the turn of the orchestra to which my daughter Kathe belongs. This orchestra is made up of violins and cello only, they performed 4 songs, all of them Christmas.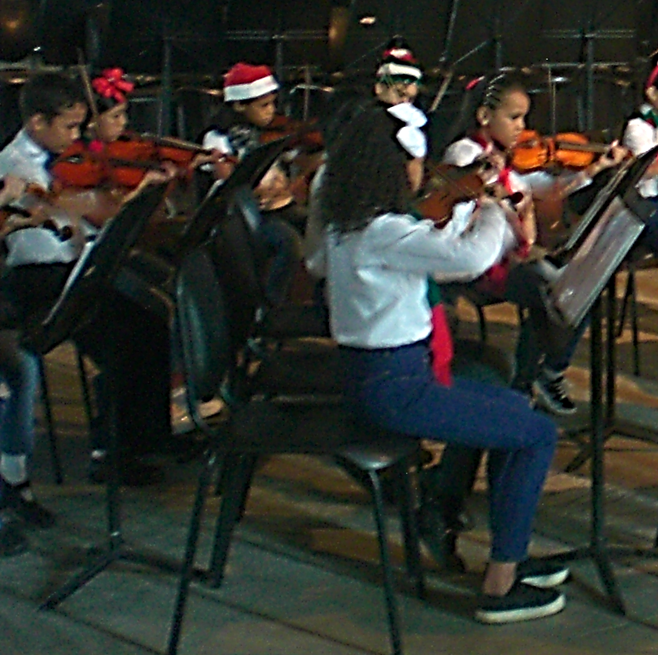 Then there was the presentation of another orchestra made up of more instruments and older children. They have more experience and their repertoire was more varied, Christmas, Venezuelan music and even salsa music.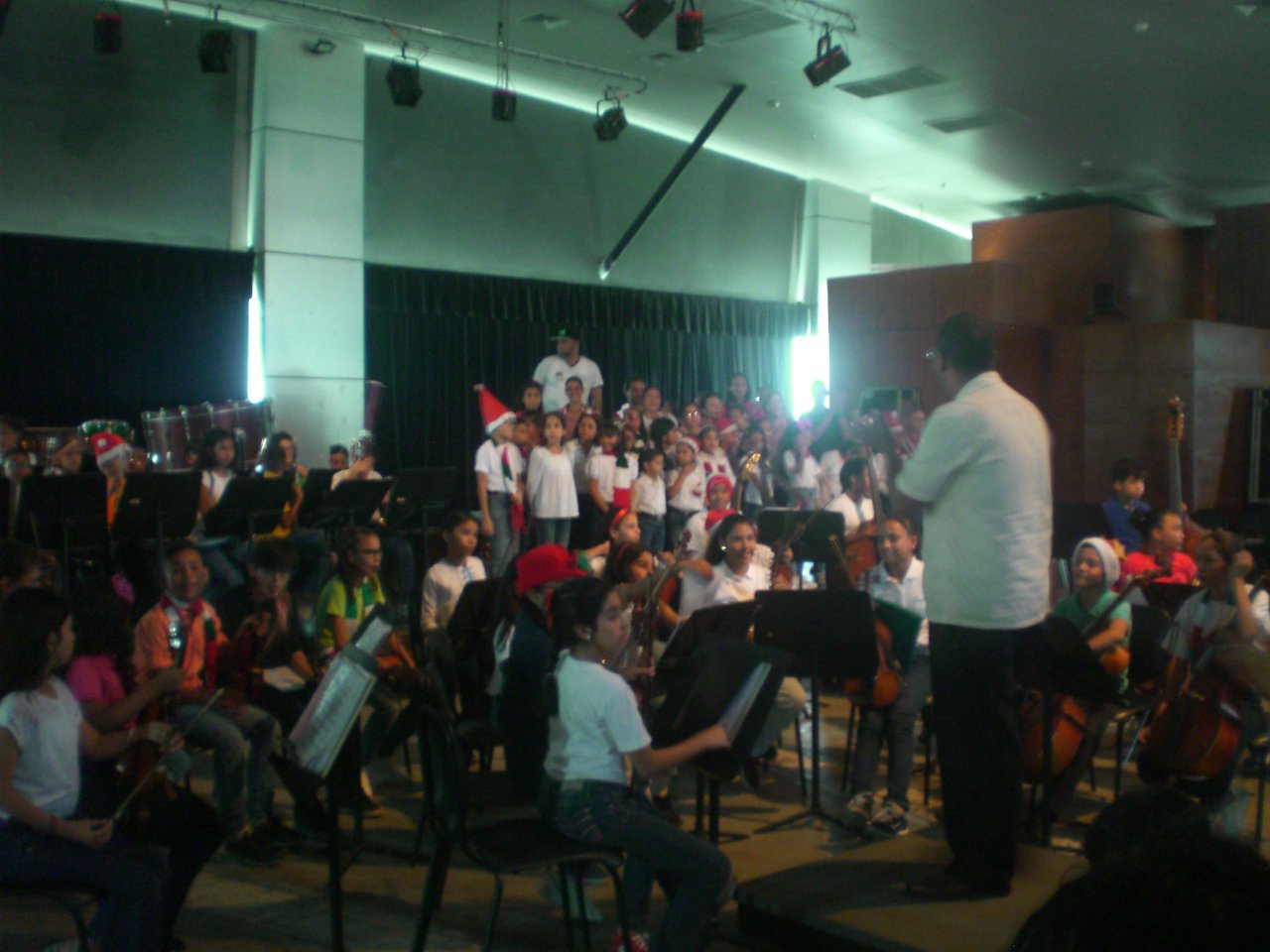 And to culminate, everyone (the choirs and the 2 orchestras) played and sang the song «Venezuela». This song that has come to many countries representing us, made the closing a very emotional moment.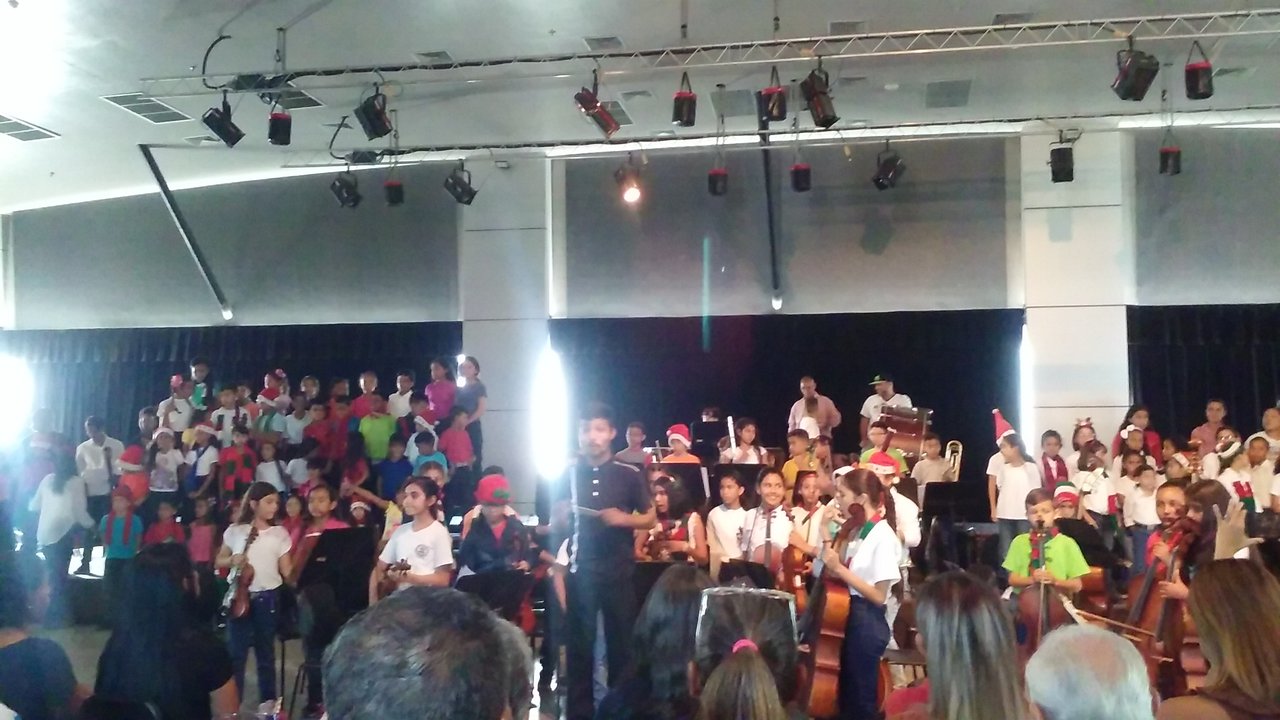 I should definitely give recognition to the Simón Bolivar Musical Foundation of Venezuela, for all the dedication with love for our children to develop in music. They do an excellent work.
---
All the photos were taken with the phone LG Risio.
---