Greetings brothers and friends,
It is the beginning of a new year, we generally set goals that we want to reach in the next year and work according to those goals. Each beginning of the year is synonymous with new opportunities, either to improve or to start new projects.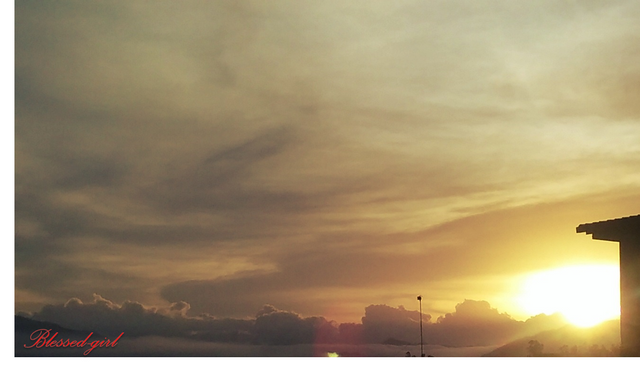 I took this picture last year from the window of my house.
In this way I start my year, I write what I want to achieve or improve this year, but before working on that for myself, I place everything in God's hands. He is the best advisor, the best partner, the best lawyer, in short, my goals, projects and desires, I always place them in God's hands, especially when a new year begins.
Psalm 37:4-5.
4 Take delight in the Lord,
and he will give you the desires of your heart.
5 Commit your way to the Lord;
trust in him and he will do this:
6 He will make your righteous reward shine like the dawn,
your vindication like the noonday sun.
When you give the priority of your life to God and you are convinced that putting everything in his hands, everything will be fine, you are on the right track, in this way you have a large part of the open path, because he is the one who can best guide you. As I have written before, God opens doors, opens roads, moves mountains and knows the future.
Proverbs 16:3
3 Commit to the Lord whatever you do,
and he will establish your plans.
Welcome is 2020, I hope God guides your steps and that this year is much better than 2019.
References: