Uncategorized
[Esp-Eng] Las plantas de tomate de mi papá. / My dad's tomato plants.
Saludos amigos de steemit.
Greetings steemit friends.


Todos sabemos lo importante que es consumir verduras y frutas, pero mejor aún es cultivar tus propias verduras y frutas. Hoy quiero que disfruten la siembra de tomates de mi papá.


We all know how important it is to consume vegetables and fruits, but it is even better to grow your own vegetables and fruits. Today I want you to enjoy see the plants my dad's tomatoes.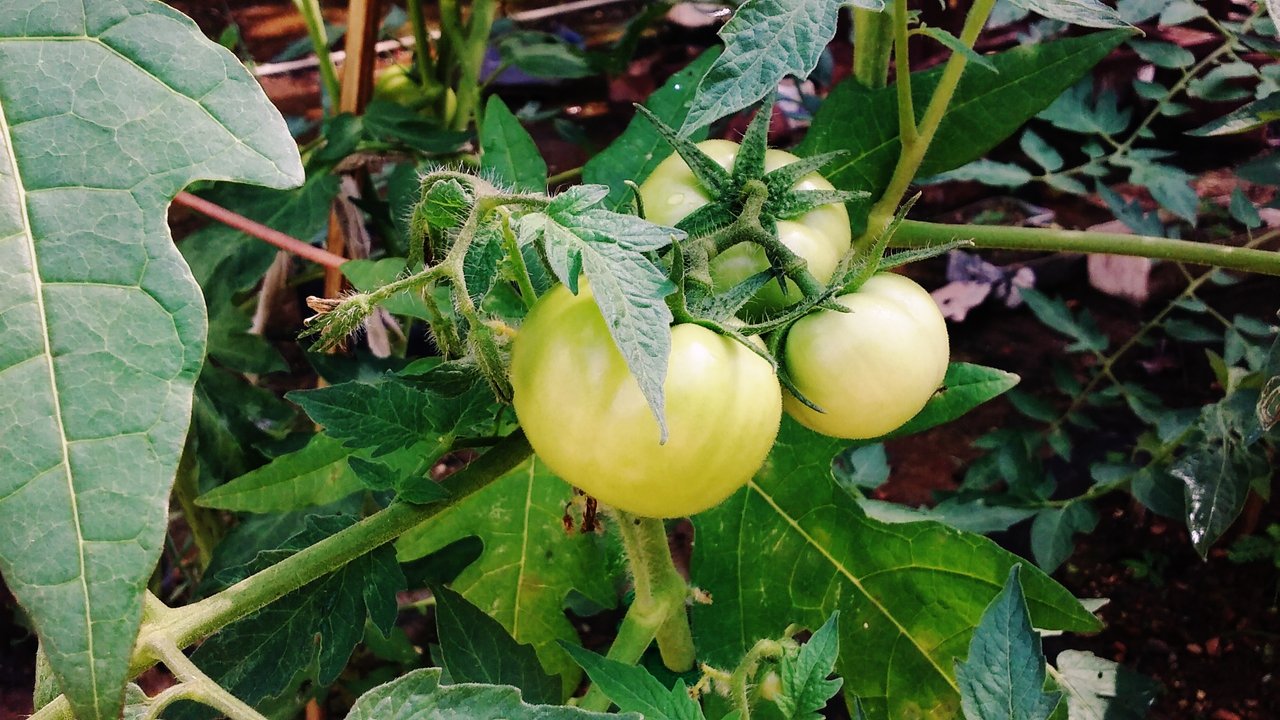 Cuando mi papá empezó a sembrar, él simplemente lanzaba las semillas en la tierra, sin importar donde cayeran y salía una planta. El resultado, tiene su pequeño conuco con platas de toda clase sin ninguna clasificación. Sin embargo ha logrado obtener muchas plantas de tomates y lo mejor aún, ellas han dado fruto.


When my dad started sowing, he simply threw the seeds into the ground, no matter where they fell and a plants came out. The result… he has its small conuco with all kinds of plant without any classification. However, he has managed to obtain many tomatoes plants and, best of all, they have borne fruits.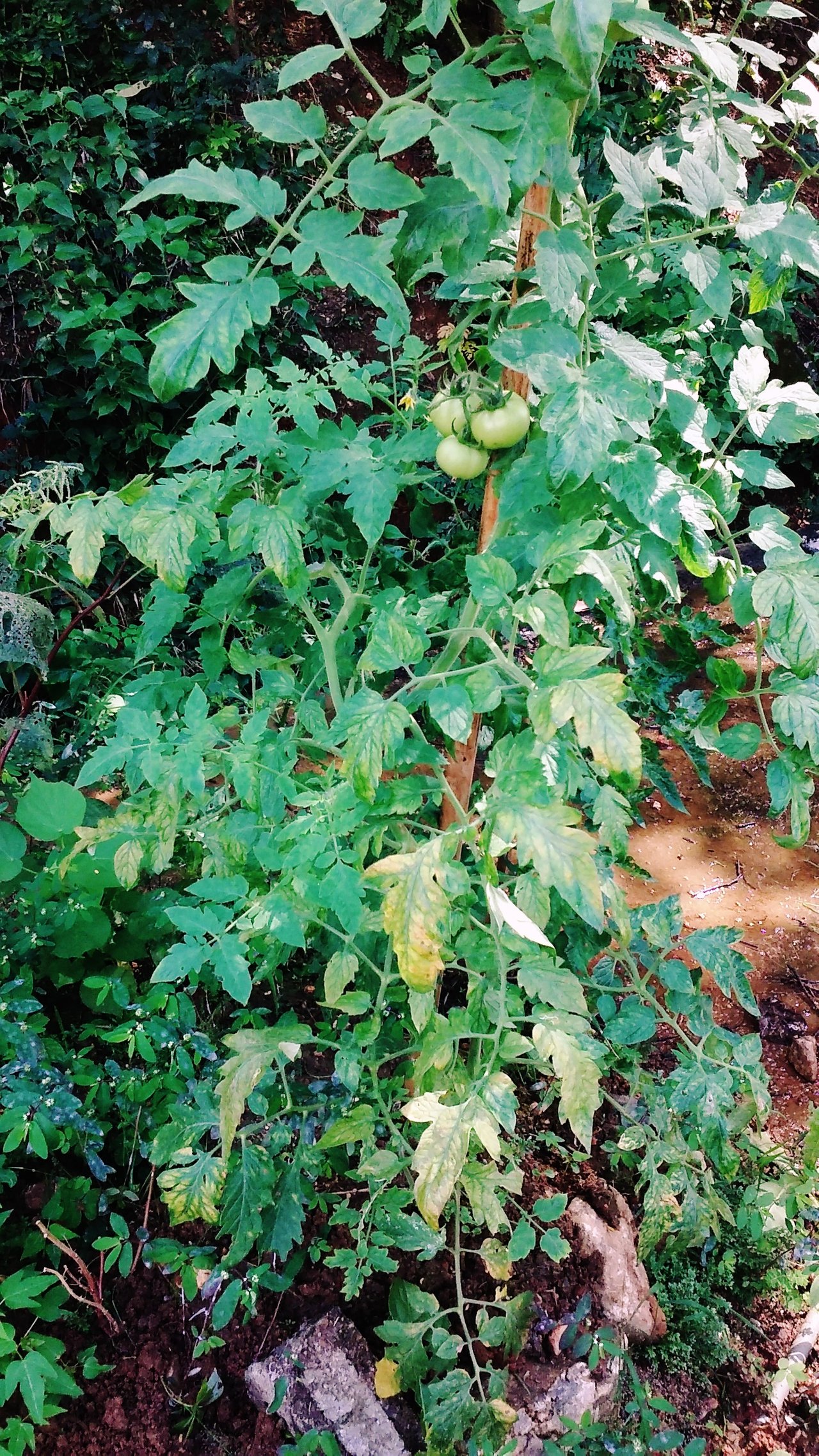 Aquí podemos ver cómo se ha querido organizar mi papá y ahora siembra en macetas por grupo para tener clasificadas sus plantas. Estas son sus últimas plantas de tomate que ha sembrado, mientras espera que los tomates que ya salieron, se maduren.


Here we can see how my dad want to organize and now he sows in pots per group to have his plants classified. These are his last tomato plants that he has sown, while he waits for the tomatoes that already came out, to ripen.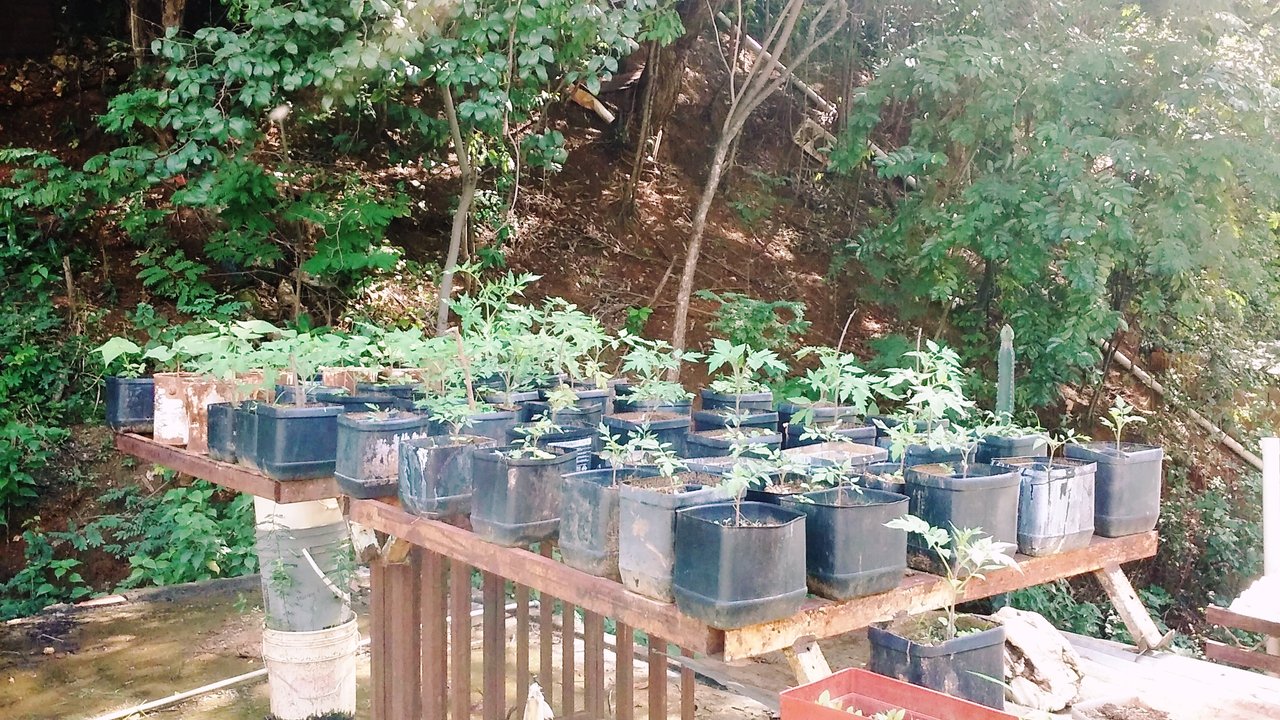 El tomate es rico en flavonoides, rica fuente de antioxidantes por lo tanto retarda el envejecimiento celular, además el tomate se puede usar en muchas recetas, especialmente para salsas y ensaladas.


The tomato is rich in flavonoids, rich source of antioxidants therefore slows cell aging, in addition the tomato can be used in many recipes, especially for sauces and salads.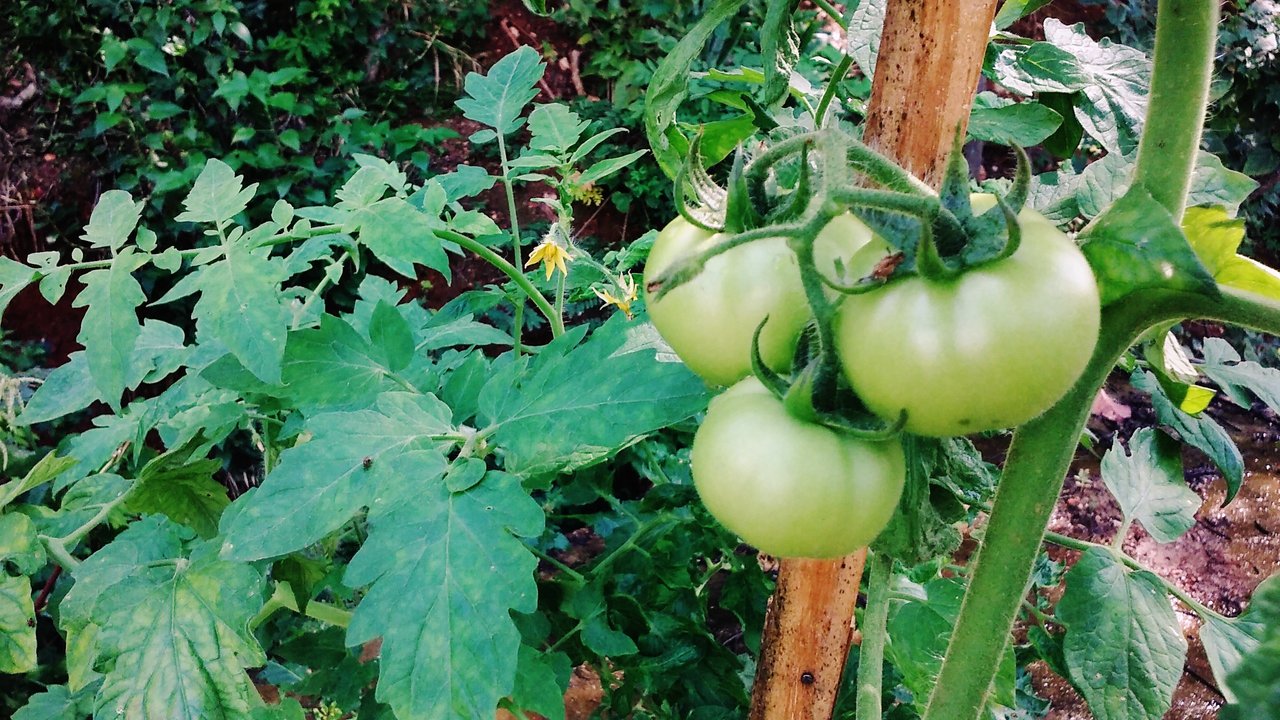 ---
La foto fue tomada con el teléfono LG Risio
The photo was taken with LG Risio cellphone
---