Uncategorized
[Esp-Eng] Efecto de la lluvia sobre las flores de Damiana. / Effect of rain on Damiana flowers.
Saludos amigos de steemit.
Greetings steemit friends.
Ayer estuve en la casa de mis padres. Llegamos como a las 11 am y sus Damianas estaban bellas como siempre, esta es la hermosa planta que adorna la entrada de la casa de mis padres, y que cada vez que voy, no puedo evitar tomar aunque sea una foto a sus hermosas flores.
Yesterday I was at my parents' house. We arrived at 11 am and their Damianas were beautiful as always, this is the beautiful plant that adorns the entrance of my parents' house, and that every time I go, I can't help taking even a picture of her beautiful flowers.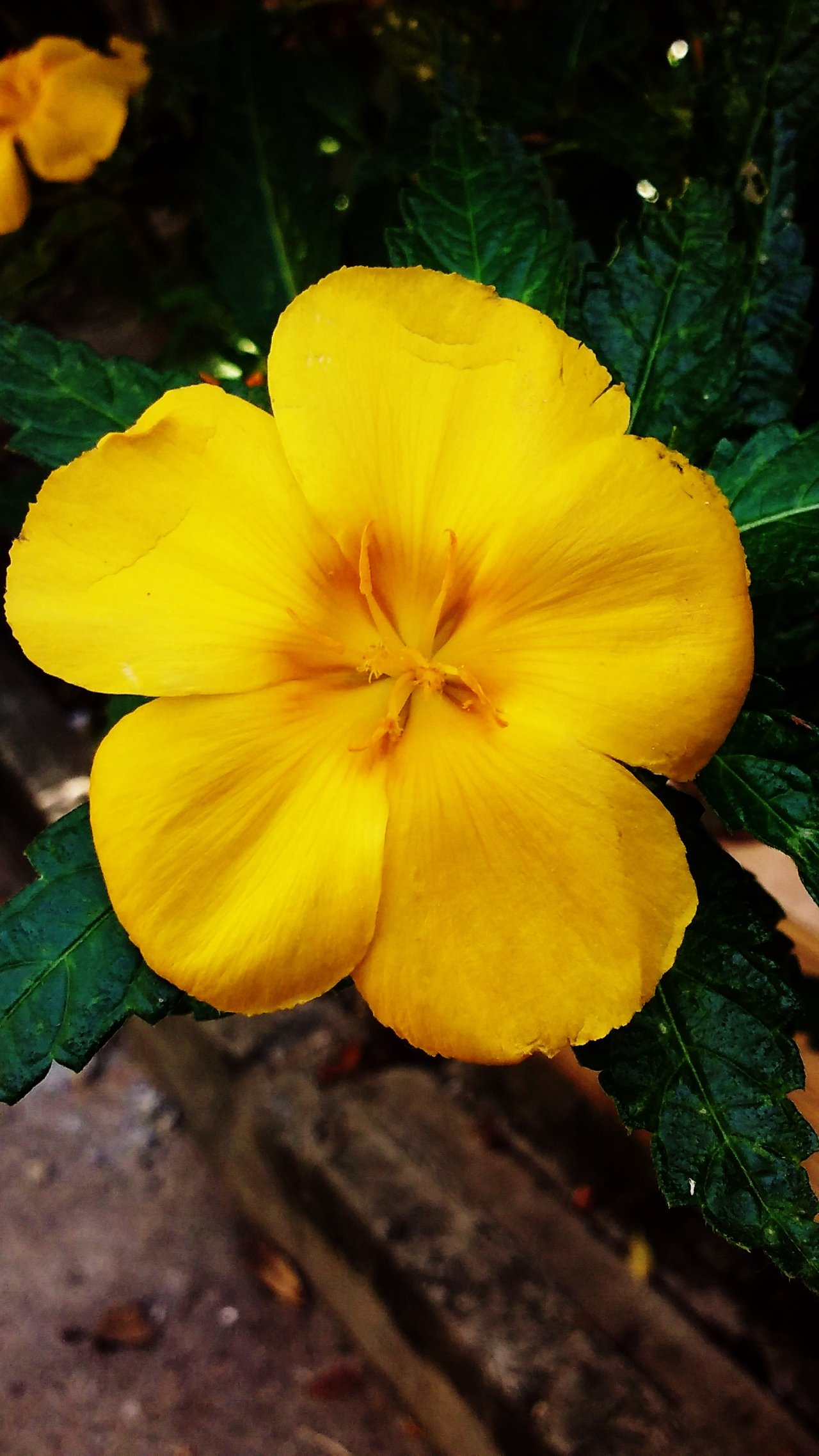 Ya he publicado muchas fotos de sus damianas, y aunque aquí hay más, hoy hay algunas diferentes, ya que llamó mi atención, que estas flores actúan diferente a las otras flores, cuando se mojan.
I have already published many photos of their damianas, and although there are more here, today there are some different ones, since it caught my attention, that these flowers act differently than the other flowers, when they get wet.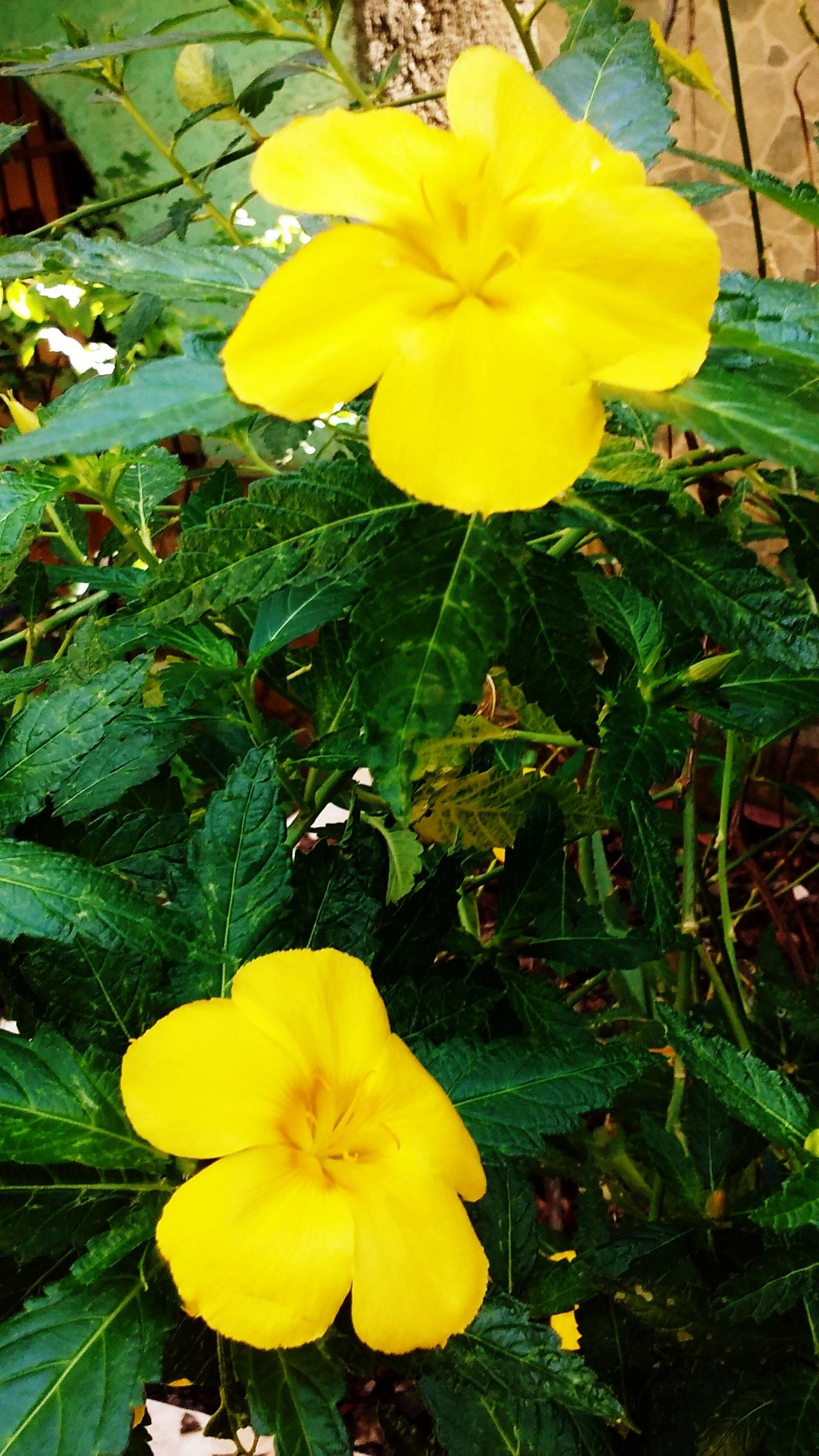 Al medio día llovió un poco y las flores quedaron de esta manera, realmente me sorprendió ya que he tomado fotos de flores después de la lluvia y ellas quedan intactas, pero en el caso de las damianas, ellas se ponen translucidas, no sé si hayan otras flores que tomen el mismo aspecto, pero es la primera vez que veo algo así.
At noon it rained a little and the flowers were this way, I was really surprised since I have taken pictures of flowers after the rain and they remain intact, but in the case of Damiana, they become translucent, I don't know if exist other flowers that look the same, but it's the first time I've seen something like that.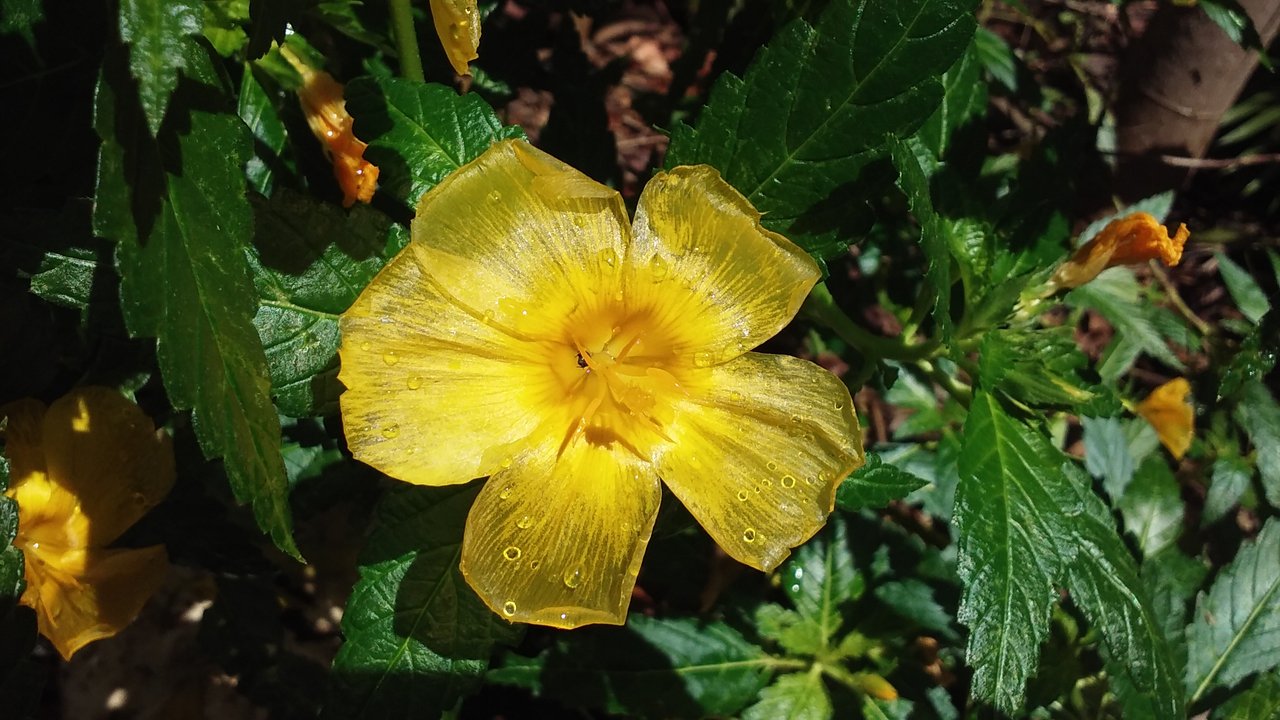 Luego había sol una vez más, y en una hora aproximadamente, las flores estaban en su estado normal, completamente secas.
Then there was sun once more, and in about an hour, the flowers were in their normal state, completely dry.