Greetings brothers and friends,
Today I went to my oldest daughter's school to look for the first period newsletter. Normally my daughter got very good grades, but this year, she has lowered her performance. The reason? It gets very distracted…
Since my little daughter was born, we have struggled with the jealousy my daughter Kathe has about Cami. That affected her studies, the teachers recommended that I take her to a psychologist because she was very distracted, talking to her, she would pay attention again, but at the same time she would come back with distractions. This school year once again follows the distraction but this time it has repeatedly brought the incomplete task.
When the teacher told me today that Kathe is very distracted, I remembered the many times that they has recommended me to take her to a psychologist because she supposedly has attention deficit, on the way home I was talking to Kathe, asking what she thinks when she is distracted ? But she said she didn't know, then said she thought only that she wanted to be with me.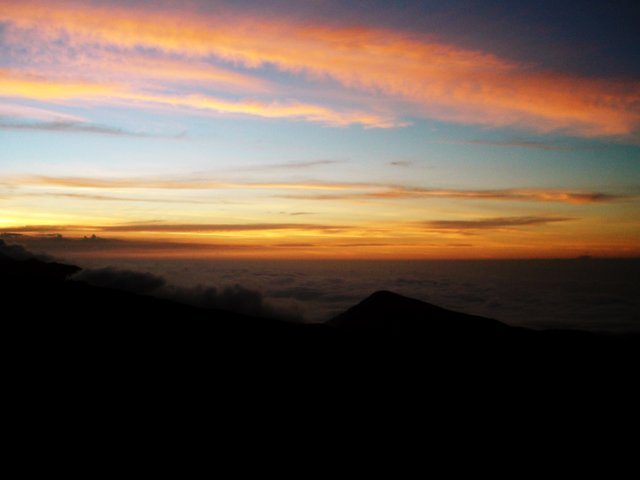 This photograph was taken by me and was already used in another publication.
It was then that I remembered Ecclesiastes 3:1.
Everything has its time, and everything that is wanted under heaven has its time.
And in Ecclesiastes 3:1-15, it is named that everything has its time and specifies each one of those times. And that's why I told my daughter that when she goes to school, it's time to study, only and exclusively time to study.
I also told him that when he goes to his violin lessons, it's music time. And I mentioned many things to her.
God created time and in time everything has its hour, we despair many times but with that we do not fix anything. God says that everything has its time, and he likes us to focus on what we do instead of being distracted by things that are not to his liking.
God says that every day brings its own eagerness, then, we cannot worry about what is to come, let us first deal with what we have in the present and be timely in each moment.
My daughter when doing crafts. She is not distracted, because she is passionate about it, even when she is looking for bugs, she is not bored or distracted, so I do not think it is a problem of attention deficit.
In the meantime, I will continue in prayer because I think it is time to pray for that, so that God to show me what happens to her.
References: