Saludos amigos de steemit.
Greetings steemit friends.
Mañana se celebra el día del amor y la amistad y quería escribir algo referente a esta celebración.
Tomorrow is the day of love and friendship and I wanted to write something about this celebration.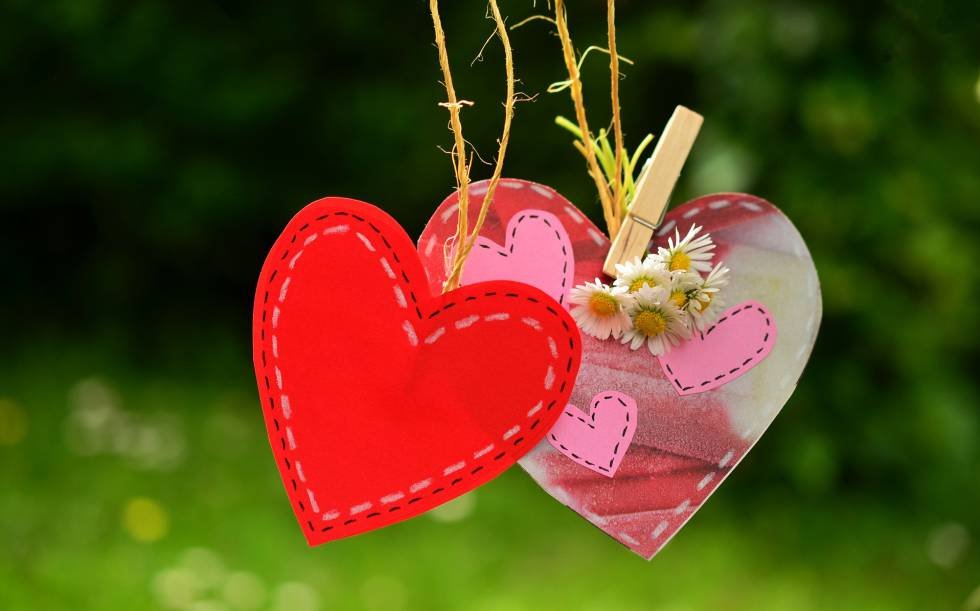 Source
Estoy en varios grupos de whatsapp cristianos, allí comparten muchas imágenes bonitas, frases y versículos que realmente me gustan y que además llenan el corazón de cosas lindas. Esta semana son frases más dedicadas al amor, por la celebración del día de los enamorados que es mañana. Pero desde ayer he visto unos que han llamado más mi atención, porque es fácil creer, que con solo decir «𝐓𝐄 𝐐𝐔𝐈𝐄𝐑𝐎 𝐨 𝐓𝐄 𝐀𝐌𝐎», ya estás demostrando amor.
I am in several groups of Christian whatsapp, there they share many beautiful images, phrases and verses that I really like and that also fill the heart with beautiful things. This week are phrases more dedicated to love, for the celebration of Valentine's Day that is tomorrow. But since yesterday I have seen some that have called my attention more, because it is easy to believe, that just by saying «𝐈 𝐋𝐎𝐕𝐄 𝐘𝐎𝐔», you are already showing love.
Amar va más allá que simples palabras, amar es un sentimiento profundo, un sentimiento que te lleva a hacer cosas por esa persona que amas y que se demuestra con hechos, no con palabras. Las palabras pueden complementar tus acciones, pero palabras sin hechos… dejan mucho al descubierto.
To love goes beyond mere words, to love is a deep feeling, a feeling that leads you to do things for that person you love and that is demonstrated with deeds, not with words. Words can complement your actions, but words without facts… leave a lot uncovered.
Una de las frases que vi ayer fue. / one of the phrases I saw yesterday was
"𝑪𝒖𝒂𝒏𝒅𝒐 𝒉𝒂𝒈𝒂𝒔 𝒂𝒍𝒈𝒐 𝒑𝒐𝒓 𝒂𝒍𝒈𝒖𝒊𝒆𝒏 𝒒𝒖𝒆 𝒏𝒖𝒏𝒄𝒂 𝒑𝒖𝒆𝒅𝒂 𝒑𝒂𝒈𝒂𝒓𝒕𝒆, 𝒆𝒔 𝒄𝒖𝒂𝒏𝒅𝒐 𝒓𝒆𝒂𝒍𝒎𝒆𝒏𝒕𝒆 𝒗𝒊𝒗𝒆𝒔 𝒑𝒂𝒓𝒂 𝒔𝒆𝒓𝒗𝒊𝒓"
"𝑾𝒉𝒆𝒏 𝒚𝒐𝒖 𝒅𝒐 𝒔𝒐𝒎𝒆𝒕𝒉𝒊𝒏𝒈 𝒇𝒐𝒓 𝒔𝒐𝒎𝒆𝒐𝒏𝒆 𝒘𝒉𝒐 𝒄𝒂𝒏 𝒏𝒆𝒗𝒆𝒓 𝒑𝒂𝒚 𝒚𝒐𝒖, 𝒊𝒕'𝒔 𝒘𝒉𝒆𝒏 𝒚𝒐𝒖 𝒓𝒆𝒂𝒍𝒍𝒚 𝒍𝒊𝒗𝒆 𝒕𝒐 𝒔𝒆𝒓𝒗𝒆"
Esta frase me pareció tan verdadera, una persona que sirve a los demás, es una persona bondadosa y que demuestra un amor verdadero, es aquella persona que no espera nada a cambio, que su misión y visión en la vida es dar y ayudar sin retribución, porque su mayor satisfacción es precisamente haber servido y ayudado a alguien.
I found this phrase so true, a person who serves others, is a kind person and who demonstrates a true love, is that person who expects nothing in return, that his mission and vision in life is to give and help without retribution, because his greatest satisfaction is precisely to have served and helped someone.
Es tan bonito ayudar a alguien y ver que gracias a tu ayuda una persona puede estar bien o feliz, creo que esa es una gran sensación o satisfacción que se siente.
It is so nice to help someone and see that thanks to your help a person can be well or happy, I think that is a great feeling or satisfaction.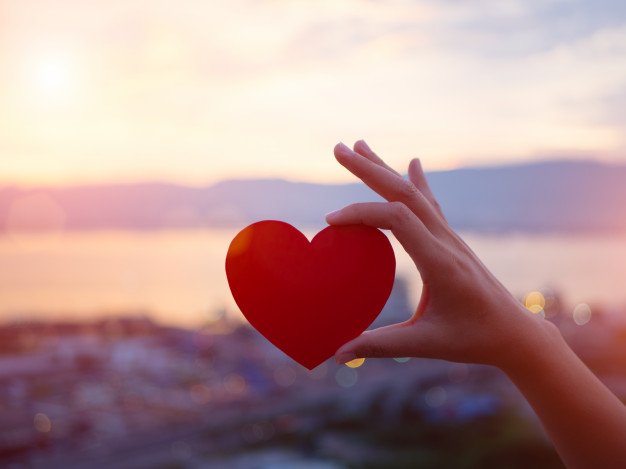 Source
Hoy la lectura del día fue en lucas 10:30-37, que es la parábola del buen samaritano y al final de la lectura Jesús pregunta:
Lucas 10:36.
36 ¿Quién, pues, de estos tres te parece que fue el prójimo del que cayó en manos de los ladrones?
Today the reading of the day was in Luke 10: 30-37, which is the parable of the Good Samaritan and at the end of the reading Jesus asks:
Luke 10:36
36 "Which of these three do you think was a neighbor to the man who fell into the hands of robbers?"
Muchos demuestran su amor solo con palabras, «palabras vacías» que dicen solo por decir algo bonito, pero la realidad es que no es lo que sienten, se presenta la oportunidad de ayudar a alguien necesitado y siguen su camino o simplemente cierran la puerta, y es en los actos donde demostramos el verdadero amor.
Many demonstrate their love only with words, «empty words» that say just to say something nice, but the reality is that it is not what they feel, the opportunity presents to help someone in need and they continue on their way or just close the door, and it is with acts where we show true love.
Esa es la esencia del amor, tener misericordia y compasión con tu prójimo, ayudarlo en lo que puedas, tender la mano al necesitado, compartir tu pan con otros, escuchar al que lo necesita, a veces ese simple gesto es mucho para aquella persona que solo desea que alguien escuche su problema, porque a veces solo se necesita expresar lo que llevas dentro para sentirte mejor, y por supuesto, orar por aquellos que lo necesitan.
Lucas 10:37.
37 Él dijo: El que usó de misericordia con él. Entonces Jesús le dijo: Ve, y haz tú lo mismo.
That is the essence of love, have mercy and compassion with your neighbor, help in whatever you can, reach out to the needy, share your bread with others, listen to the one who needs it, sometimes that simple gesture is very much for that person just want someone to hear his problem, because sometimes you just need to express what you have inside to feel better, and of course, pray for those who need it.
Luke 10:37
37 The expert in the law replied, "The one who had mercy on him." Jesus told him, "Go and do likewise."
Mañana se celebra el día del amor y la amistad, muchos darán regalos a sus seres amados, y no es malo, es un detalle bonito, pero recuerda que la mejor forma de demostrar amor es con tus hechos y acciones.
Tomorrow is the day of love and friendship, many will give gifts to their loved ones, and it is not bad, it is a nice detail, but remember that the best way to show love is with your actions.
Permite que tus acciones demuestren el amor que realmente sientes por esa persona especial. Y te aseguro que eso tiene mucho más valor que cualquier regalo.
(𝒑𝒐𝒓 𝒔𝒖𝒑𝒖𝒆𝒔𝒕𝒐 𝒆𝒍 𝒓𝒆𝒈𝒂𝒍𝒐 𝒏𝒐 𝒆𝒔𝒕𝒂́ 𝒅𝒆 𝒎𝒂́𝒔 𝒋𝒂𝒋𝒂𝒋𝒂.)
Let your actions show the love you really feel for that special person. And I assure you that it has much more value than any gift.
(𝑶𝒇 𝒄𝒐𝒖𝒓𝒔𝒆 𝒕𝒉𝒆 𝒈𝒊𝒇𝒕 𝒊𝒔 𝒏𝒐𝒕 𝒃𝒂𝒅 𝑳𝒐𝒍.)

Les dejo una de mis canciones favoritas acerca del amor. Interprete: Tercer cielo – Amor Real.
I leave one of my favorite songs about love. Interpret: Third Heaven – Real Love. (English version)