Uncategorized
[Eng] Perspective of how we see things. / [Esp] Perspectiva de cómo vemos las cosas.
Greetings friends
Saludos amigos.
I had 3 days with migraine and I could barely work on steemit, just one post, cure some post and disconnect because the brightness of the screen made my pain worse. Finally today I felt a little better and I checked my feed.
Tenía 3 días con migraña y apenas podía trabajar en steemit, solo una publicación, curar algunos post y desconectarme porque el brillo de la pantalla me empeoraba el dolor. Finalmente hoy me sentía un poco mejor y revisé mi feed.
Suddenly I find out that changes have happened in steemit, many publications giving their opinion about what has happened, and that in the end it is not very encouraging. All this and also the opinion of some known steemians, generated a bit of anguish.
De repente me entero que en steemit han sucedido cambios, muchas publicaciones dando su opinión acerca de lo que ha ocurrido, y que al final no es muy alentador. Todo eso y además la opinión de algunos steemians conocidos, me generaron un poco de angustias.
I really don't know much about cryptocurrencies, my life has always been far from social networks and even more from the subject of cryptocurrencies, so steemit is my debut, both in social networks and in cryptocurrencies, I try to understand things since 2018 that I started my way here on the platform, but the truth is that there are more things that I do not understand than those that I do understand lol.
Realmente no sé mucho de criptomonedas, mi vida siempre ha estado lejos de las redes sociales y más aún del tema de las criptomonedas, así que steemit es mi debut, tanto en redes sociales como en criptomonedas, trato de entender las cosas desde el 2018 que empecé mi camino aquí en la plataforma, pero la verdad es que son más las cosas que no entiendo que las que sí entiendo jajaja.
Therefore, reading so much information where it seems that steemit is in a very deep hole, it was hard not to be distressed.
Por lo tanto, al leer tanta información donde pareciera que steemit está en un hoyo muy hondo, fue dificil no angustiarme.
Steemit is an important part of our household finances since my husband's salary reaches literally to buy food, so with steemit, thank God we can pay for my oldest daughter's school and car expenses or some extra expenses that let's have.
Steemit es una parte importante de las finanzas de nuestro hogar ya que el salario de mi esposo alcanza literarmente para comprar alimentos, así que con steemit, gracias a Dios podemos pagar el colegio de mi hija mayor y los gastos de carro o algún gasto extra que tengamos.
I thought that God presented us with this blessing that is steemit and I must trust that everything will be fine, or something new will have us on our way.
Pensé en que Dios nos presentó esta bendición que es steemit y debo confiar en que todo estará bien, sino algo nuevo nos tendrá en nuestro camino.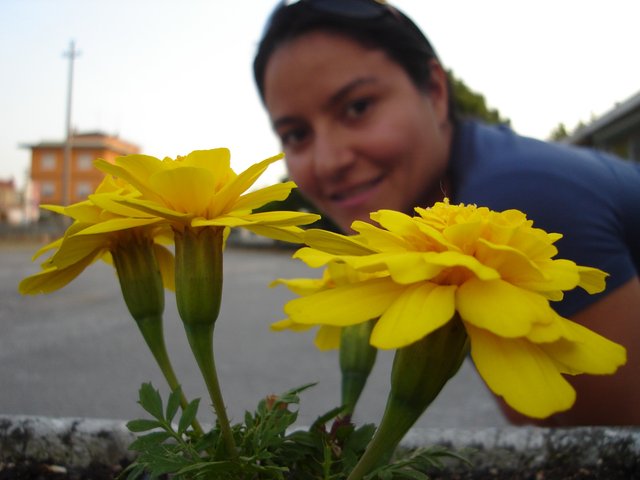 Then, I wrote to a friend and asked him what he thought about it. I asked him several questions because the truth did not understand much what happens, I only read negative things and well, I wanted to know his opinion. He has experience and time in steemit and in the field of cryptocurrencies, so who better than him to give me his opinion.
Luego, le escribí a un amigo y le pregunté lo que pensaba al respecto. Le hice varias preguntas porque la verdad no entendía mucho lo que pasa, sólo leí cosas negativas y bueno, quería saber su opinión. El tiene experiencia y tiempo en steemit y en el ámbito de las criptomonedas, así que, quien mejor que él para que me diera su opinión.
He told me things so different from what I read, and the truth gave me such peace of mind, even, he reminded me of the hardforks where everything is confusing but in the end everything returns to normal.
Me dijo cosas tan distintas a lo que leí, y la verdad me transmitió tanta tranquilidad, incluso, él me recordó los hardforks donde todo es confuso pero al final todo vuelve a la normalidad.
and then I had to go look for my daughter at school but on the road I was thinking, definitely the perspective of how things look influences the lives of those around you. The truth is that he and I do not talk much but the way he focused everything gave me peace of mind.
y luego tuve que salir a buscar a mi hija al colegio pero por el camino iba pensando, definitivamente la perspectiva de cómo se ven las cosas influye en la vida de quienes te rodean. La verdad es que él y yo no hablamos mucho pero la manera como él enfocó todo me transmitió tranquilidad.
That is the attitude that we must have, sometimes with the changes only negative things are seen but the reality can be different, of course it is always good to be cautious but the important thing is not to focus on the negative because then all those around you will be distressed and Maybe it's just a misunderstanding of things.
Esa es la actitud que debemos tener, a veces con los cambios se ven solo cosas negativas pero la realidad puede ser otra, claro siempre es bueno ser precavido pero lo importante es no enfocarse en lo negativo porque luego todos los que te rodean estarán angustiados y tal vez solo sea un mal entendido o una mala interpretación de las cosas.
Hopefully the best for our platform.
Esperemos lo mejor para nuestra plataforma.
---
The photo was taken with my smart phone LG Risio.
La foto fue tomada con mi teléfono LG Risio
---