Uncategorized
[Eng-Esp] Pampering my family # 2. / Consintiendo a mi familia # 2.
Greetings friends.
Saludos amigos.
On these days when we can't go out due to quarantine, I have enough time to spoil my family with some of their favorite foods.
In this case I made hamburgers. They like it better when I make the bread, so from the morning I made the dough.
En estos días en los que no podemos salir debido a la cuarentena, tengo suficiente tiempo para consentir a mi familia con alguna comida favorita de ellos.
En este caso hice hamburguesas. A ellos les gusta más cuando yo hago el pan, así que desde la mañana hice la masa.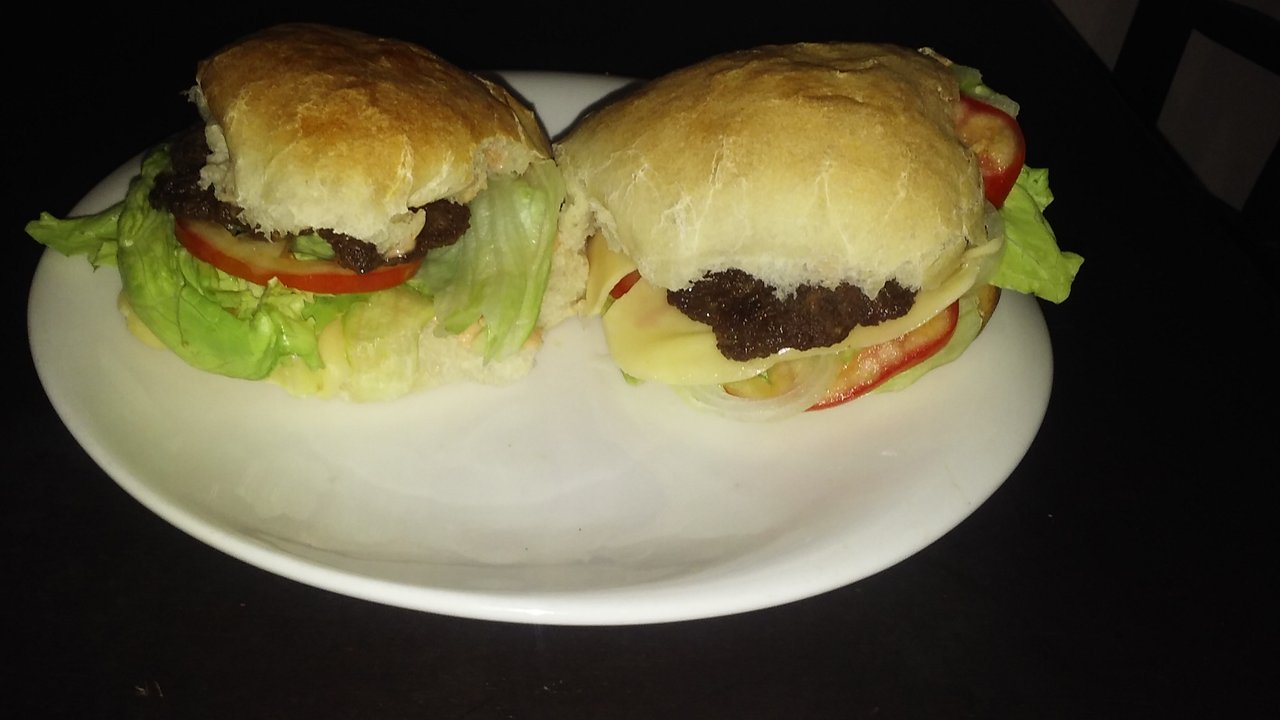 Ingredients:
1 kilo of wheat flour.
4 tablespoons of sugar.
4 tablespoons of oil.
1 tablespoon of salt.
1 tablespoon of instant yeast.
500 ml of water.
Ingredientes:
1 kilo de harina de trigo.
4 cucharadas de azucar.
4 cucharadas de aceite.
1 cucharada de sal.
1 cucharada de levadura instantánea.
500 ml de agua.
Preparación.
All the ingredients are mixed, the water is added, and it is kneaded for approximately 10 minutes. When the dough is ready, it is placed in a container and left to rise for approximately 2 hours. In my case I left it for 3 hours and it grew a lot.
Preparation.
Se mezclan todos los ingredientes, se le agrega el agua, y se amasa por 10 minutos aproximadamente. Cuando esté lista la masa, se coloca en un envase y se deja levar durante 2 horas aproximadamente. En mi caso la dejé 3 horas y creció mucho.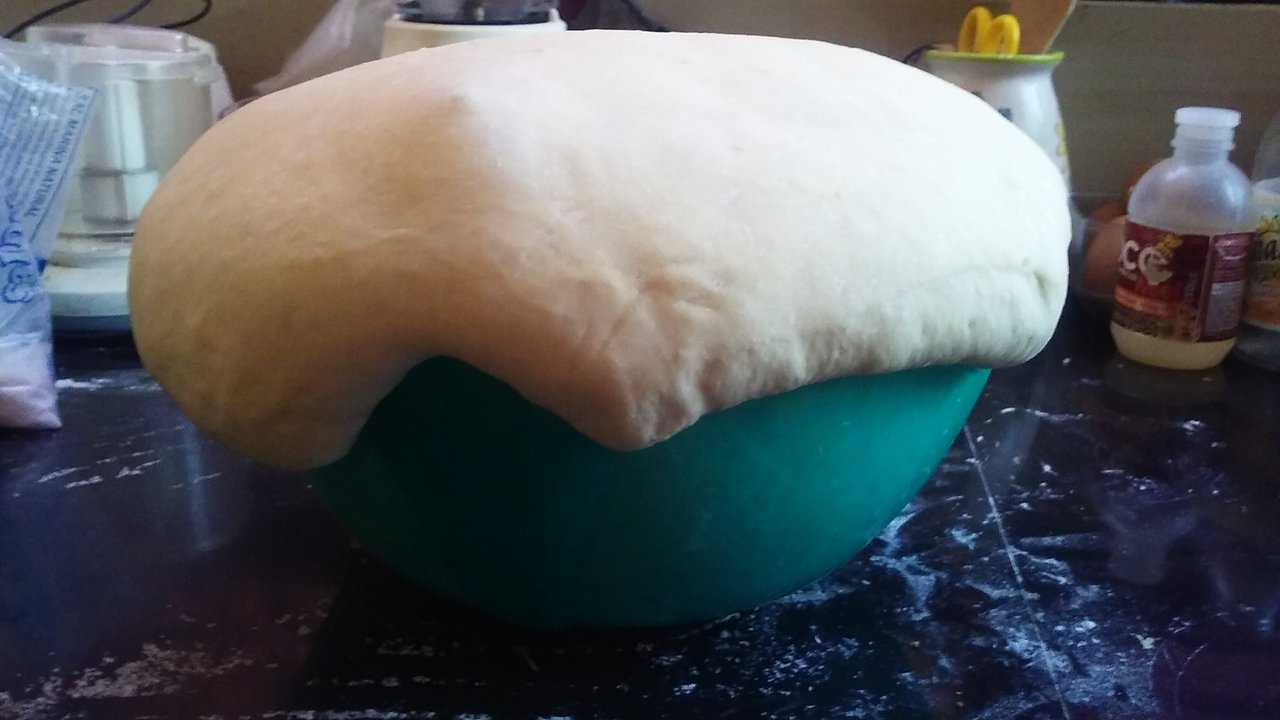 After the dough has grown, it is kneaded gently and the loaves are formed, in this case I made them round. They are left to rest again for approximately 2 more hours, (to rise).
Después que la masa ha crecido, se amasa suavemente y se forman los panes, en este caso los hice redondos. Se dejan reposar nuevamente por aproximadamente 2 horas más, (levando).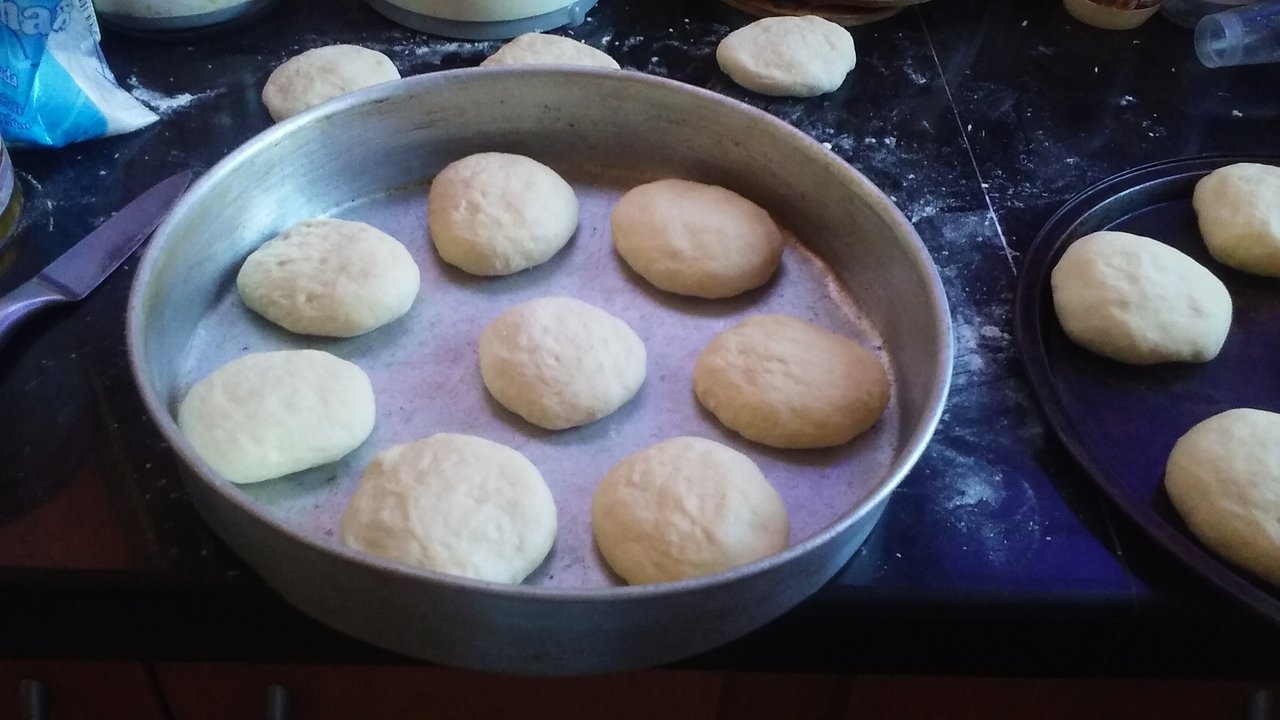 When the 2 hours are up, they are ready to bake.
Cuando ya han pasado las 2 horas, están listos para hornearlos.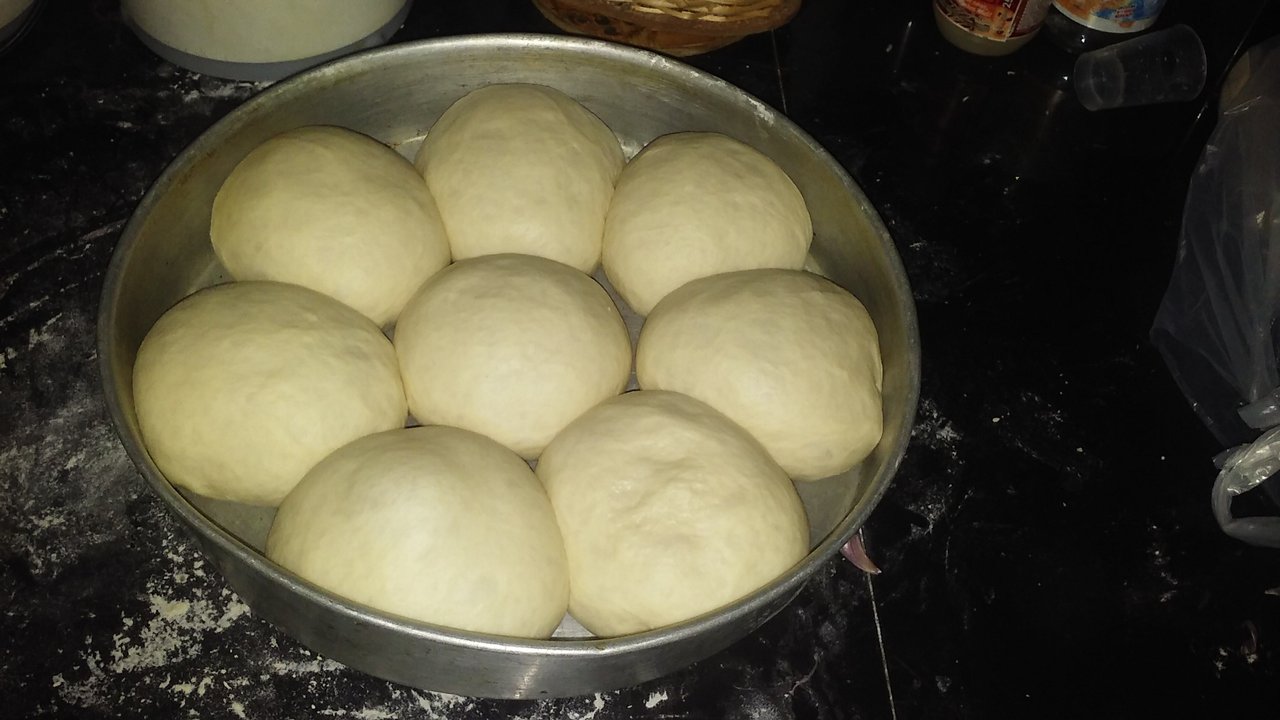 They bake for approximately 15 or 20 minutes, depending on the oven of each person, in my case, they are 15 minutes and they are ready. Then you fill it with everything you want to put on the hamburger, in my case, I put lettuce, yellow cheese, tomato, onion (just for my husband) tomato sauce, mayonnaise and meat.
Se hornean por aproximadamente 15 o 20 minutos, según el horno de cada persona, en mi caso, son 15 minutos y ya están listos. Luego lo rellenas con todo lo que quieras colocar a la hamburguesa, en mi caso, coloqué lechuga, queso amarillo, tomate, cebolla(solo para mi esposo) salsa de tomate, mayonesa y la carne.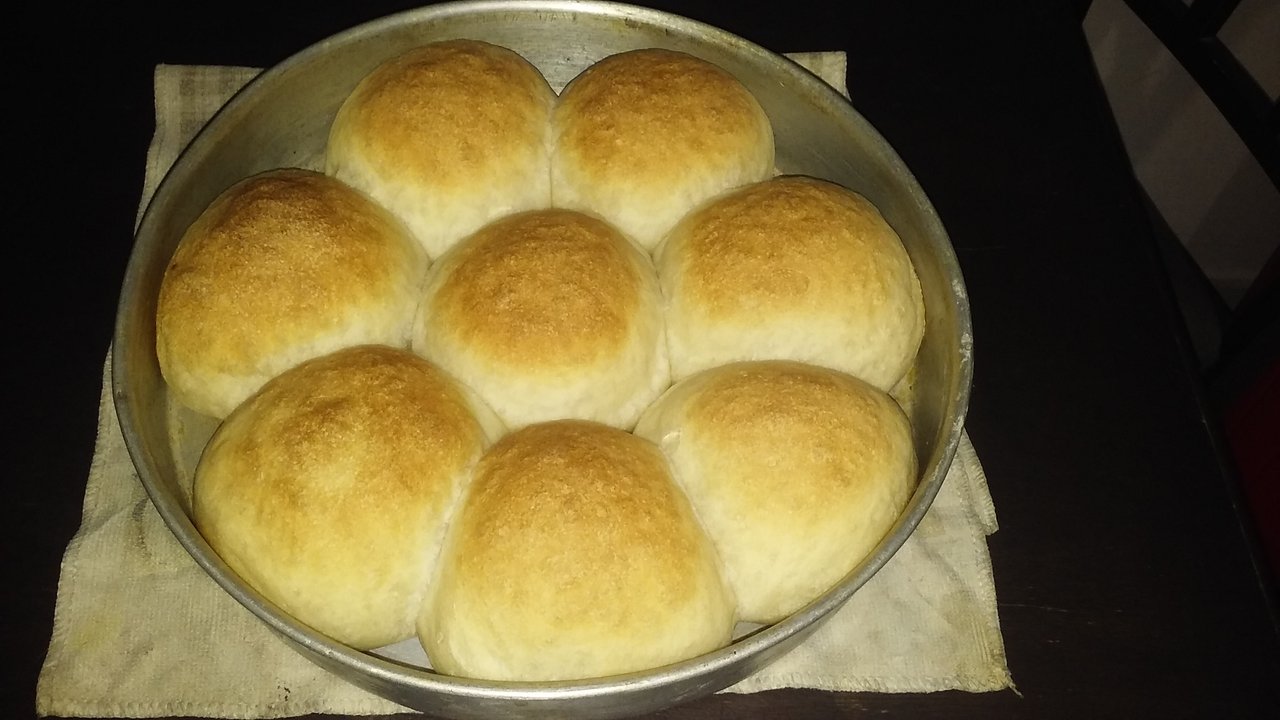 Hmmmmmmmm, they were very tasty !!!! / Hmmmmmmmm, quedaron muy sabrosas!!!!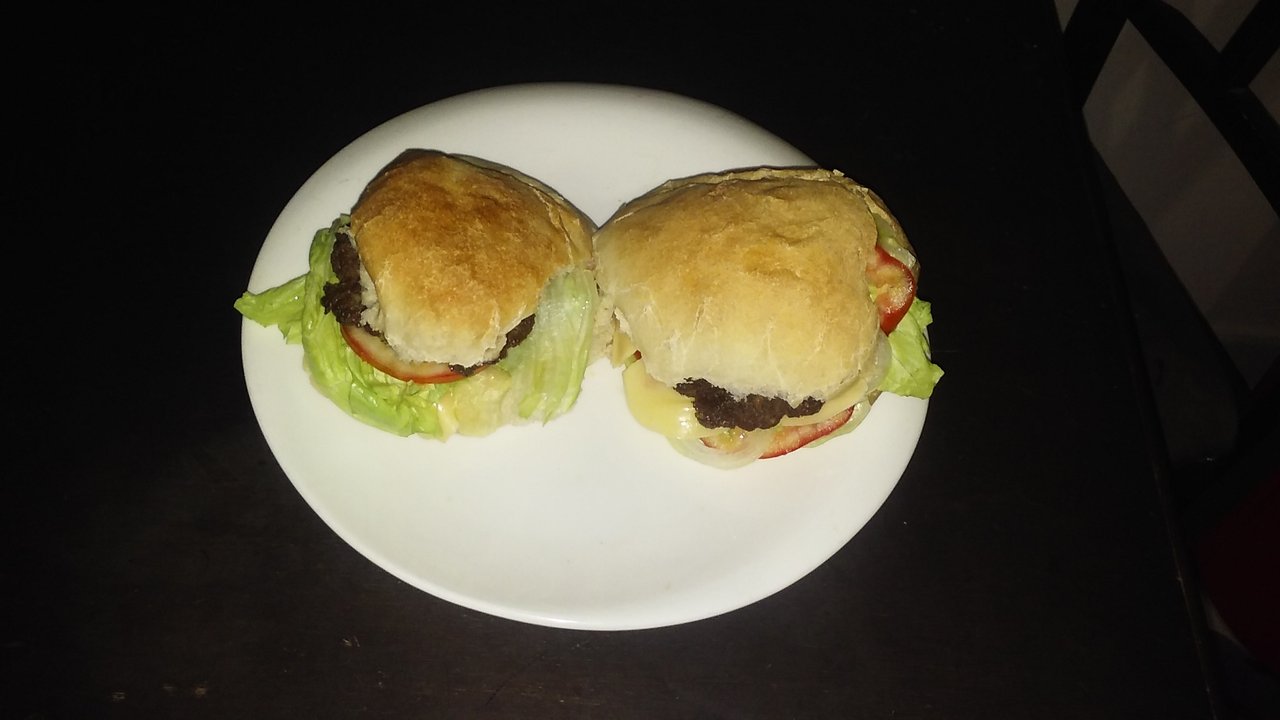 ---
All the photos were taken with my smart phone LG Risio.
Todas las fotos fueron tomadas con mi teléfono LG Risio.
---