Greetings friends,
In one of my latest posts I featured some photos of this beautiful plant, called scopolamine, better known as burundanga, and promised to bring you more information about this plant.
En una de mis últimas publicaciones presenté algunas fotos de esta hermosa planta, llamada escopolamina, y mejor conocida como burundanga y le prometí trae más información acerca de esta planta.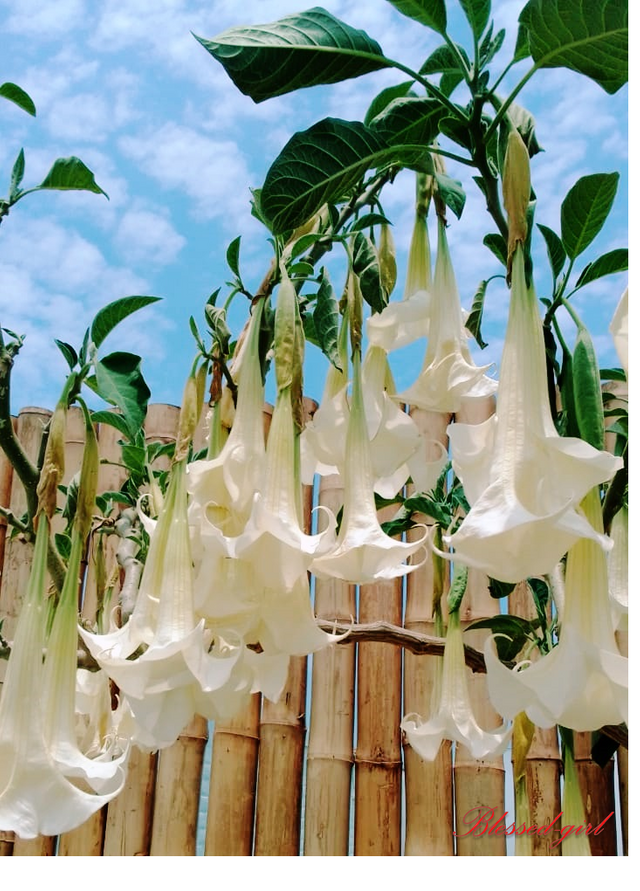 When I saw it I loved it because it is very striking for its hanging bell-shaped flowers, which makes it look like a bell roof. In addition, its white or champagne color enhances its beauty, it seemed beautiful to decorate a wedding. It really is a very striking and delicate tree.
Cuando la vi me encantó porque es muy llamativa por sus flores en forma de campana que cuelgan, lo que hace parecer un techo de campanas. Además su color blanco o champagne realza su belleza, me parecía hermosa como para adornar una boda. Realmente es un árbol muy llamativo y delicado.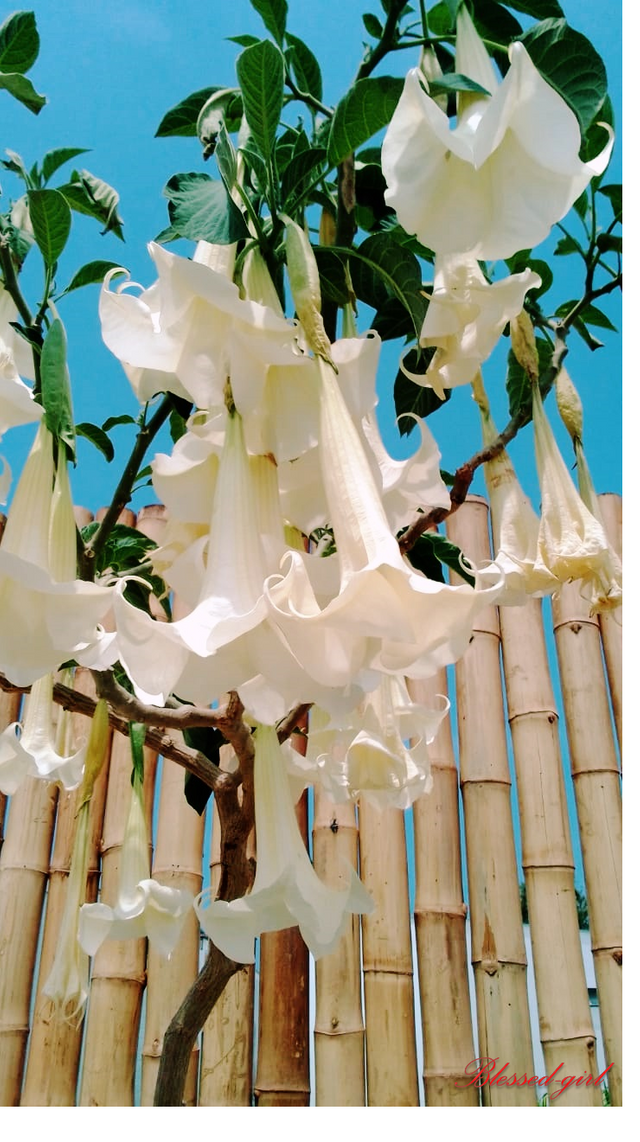 One person told me that it was the famous burundanga. I heard that name a lot when I was at university, since I studied in the center of Caracas and at that time the burundanga was very named because unfortunately they used it to drug people, especially girls.
Una persona me dijo que se trataba de la famosa burundanga. Ese nombre lo escuché mucho cuando estuve en la universidad, ya que estudié en el centro de Caracas y en aquel tiempo estuvo muy nombrada la burundanga porque lamentablemente la usaban para drogar a las personas, especialmente a las chicas.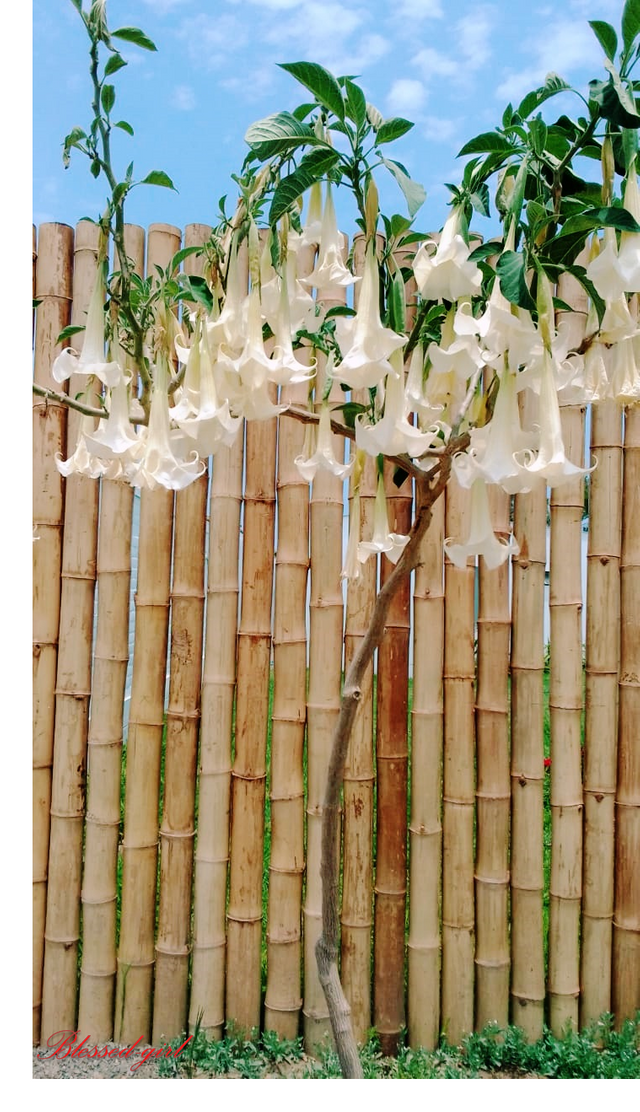 This plant is composed of a very toxic alkaloid that quickly affects the body once it is ingested or inhaled and mainly affects the nervous system, where the victim can be easily manipulated and then will not remember anything because it causes some memory loss, This occurs if administered in doses of 2 mg and up. Its effect can last approximately 6 to 12 hours. If abused and 100 mg is reached, the victim could die and in children, 10 mg could be fatal.
Esta planta está compuesta por un alcaloide muy toxico que afecta rápidamente al organismo una vez que se ingiere o se inhala y afecta principalmente al sistema nervioso, donde la víctima puede ser manipulada con facilidad y luego no recordará nada porque provoca cierta pérdida de la memoria, esto ocurre si se administra en dosis de 2 mg en adelante. Su efecto puede durar aproximadamente a entre 6 o 12 horas. Si se abusa y se alcanzan los 100 mg, la víctima podría morir y en caso de niños, con 10 mg podría ser mortal. Puede leer más acerca de esta planta aquí.
Reference / Referencia:
---
Todas las fotos fueron tomadas con mi cámara Casio Exilim 3x
All the photos were taken with my Casio Exilim 3x camera
---