Uncategorized
[Eng-Esp] Another variety of geraniums. / Otra variedad de geranios.
Greetings brothers and friends,
Saludos amigos,
I hope everyone is well in their homes. Today I want to share with you another variety of geraniums that I was able to capture the time I photographed the white geraniums with red. I took these photos in a business that was about to open its doors and the gardening was in full growth.
Espero que todos se encuentren bien en sus hogares. Hoy quiero compartir con ustedes, otra variedad de geranios, que pude capturar la vez que fotografié los geranios blancas con rojo. Estas fotos las tomé en un negocio que estaba próximo a abrir sus puertas y la jardinerías estaba en pleno crecimiento.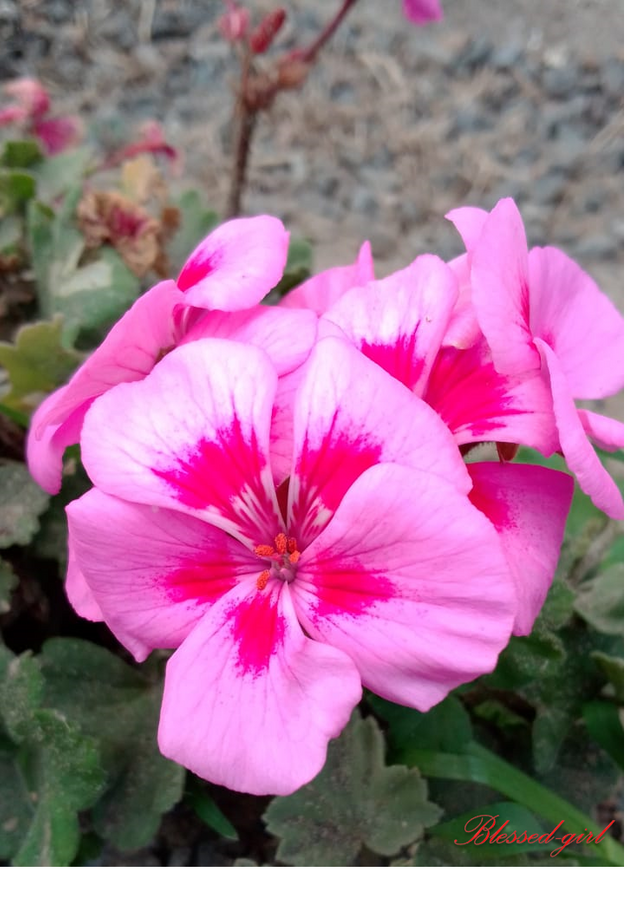 As one of my weaknesses are plants, especially if they are flowered, I took advantage of taking many photos, which, despite not being finished gardening, this looked very good. The beauty of the geraniums are their flowers that grow in bouquets and they are also very durable, they are not flowers that wilt in a day or two, on the contrary they last several days showing their splendor.
Como una de mis debilidades son las plantas, especialmente si están floreadas, aproveché de tomar muchas fotos, que, a pesar de no estar terminada la jardinería, esta se veía muy bien. La belleza de los geranios son sus flores que crecen en ramilletes y además son muy duraderas, no son flores que se marchitan en un día o dos, por el contrario duran varios días mostrando su esplendor.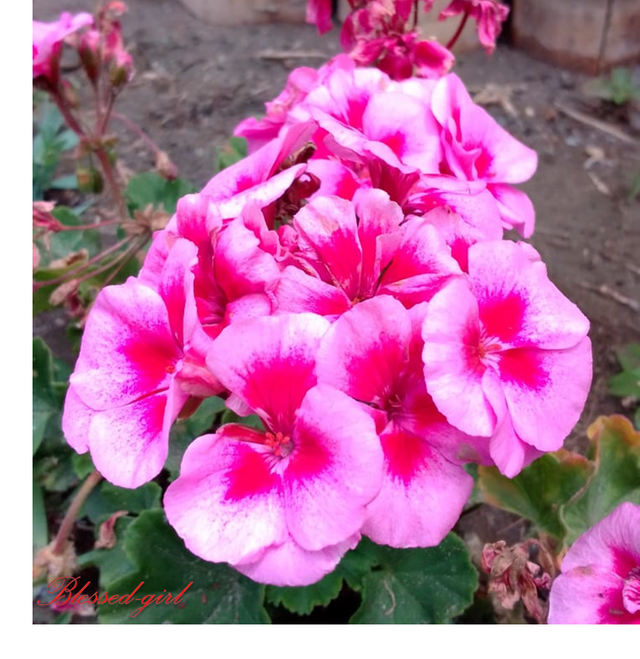 The flowers are definitely precious pearls on the plants. That is why when you visit a place where there are flowers you can feel very good, they transmit many beautiful things, or what many say, positive energy, which is good for the organism, in fact it has been scientifically proven that contact with nature It can cause well-being to the organism, and I can say that it is totally true, because it really makes me feel very good.
Definitivamente, las flores son preciosas perlas en las plantas. Es por ello que cuando visitas un lugar donde hay flores puedes sentirte muy bien, ellas transmiten muchas cosas bonitas, o lo que muchos dicen, energía positiva, que es buena para el organismo, de hecho se ha comprobado científicamente que el contacto con la naturaleza puede causar bienestar al organismo, y yo puedo decir que es totalmente cierto, porque a mi realmente me hace sentir muy bien.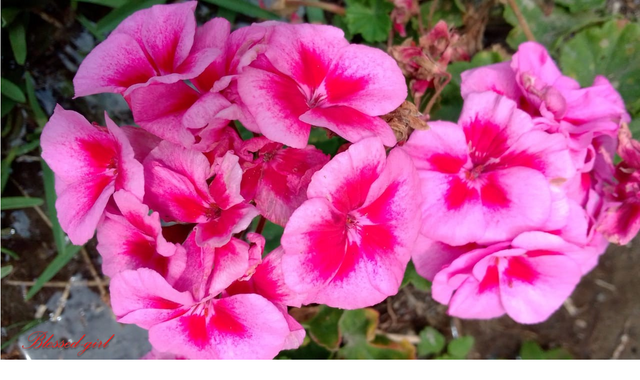 ---
All the photos were taken with my smart phone LG Risio. / Todas las fotos fueron tomadas con mi teléfono LG Risio.
---