Uncategorized
[Eng-Esp] My Geranium bloomed. – Mi Geranio floreció.
Greetings friends,
Saludos amigos.
2 months ago, I went to my grandmother's house. She has a lot of flower plants, I think my passion for flowers comes from my grandmothers, they always had a lot of flower plants, and my maternal grandmother, despite her advanced age, still continues to grow beautiful flower plants.
Hace 2 meses atrás, fui a la casa de mi abuela. Ella tiene muchas plantas florales, creo que mi pasión por las flores viene de mis abuelas, ellas siempre tenían muchas plantas florales, y mi abuela materna, a pesar de su avanzada edad, aún sigue cultivando hermosas plantas florales.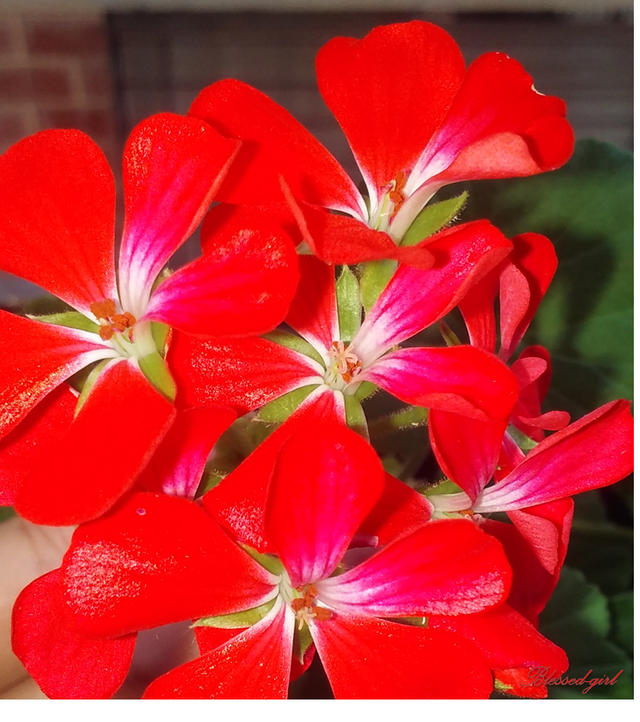 That last time I went, she gave me some of the plants she has in her house, of which, she gave me 3 geraniums. I really didn't know what colors her flowers would be because at the time she gave them to me, her plants had no flowers at the time. Last week, I noticed that one of the geraniums had some flower buds, which meant that this week my plant would be beautiful with its flowers.
Esa última vez que fui, ella me regaló algunas de las plantas que tiene en su casa, de las cuales, me dio 3 geranios. Realmente no sabía de qué colores serían sus flores porque en el momento que ella me las dio, sus plantas no tenían flores en ese momento. la semana pasada, noté que uno de los geranios tenía algunos brotes de flores, lo que quería decir que para esta semana mi planta estaría hermosa con sus flores.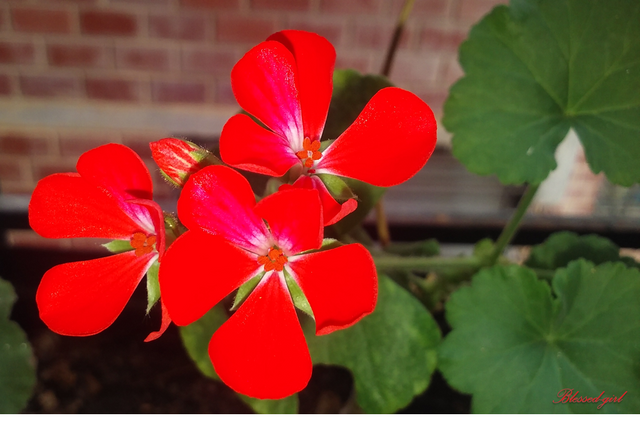 Indeed, on Tuesday they opened some flowers. By the way, I had never detailed every single geranium flower, we usually looked at the entire corsage and fell in love with the set of flowers, but I had never detailed just one flower from those corsages, and by taking the pictures, I was able to detail each little flower.
En efecto, el martes abrieron algunas flores. Por cierto, nunca había detallado cada flor de geranio, por lo general observamos el ramillete completo y nos enamoramos del conjunto de flores, pero jamás había detallado solo una flor de esos ramilletes, y al tomar las fotografía, pude detallar cada florecita.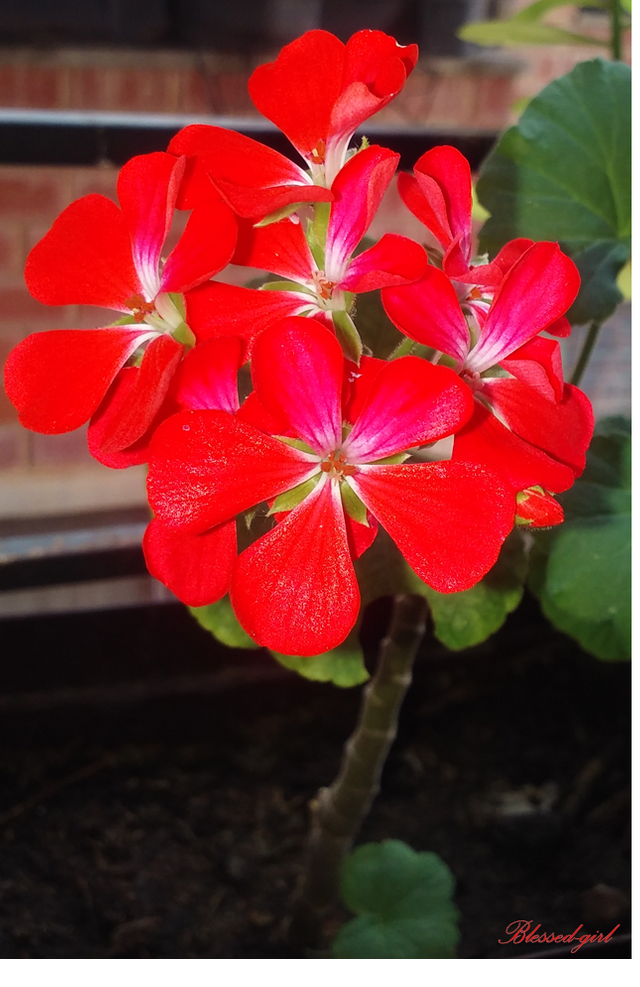 Finally, yesterday, all the flowers in the corsage were opened, really beautiful, it decorated my kitchen window very well, which is one of the places where I stay the longest, so I was able to enjoy my geranium with its beautiful red flowers .
Finalmente, ayer, se abrieron todas las flores del ramillete, realmente hermoso, decoraba muy bien la ventana de mi cocina, que es uno de los lugares en los que más tiempo permanezco, así que pude disfrutar mucho de mi geranio con sus hermosas flores rojas.
---
All the photos were taken with my smart phone LG Risio. / Todas las fotos fueron tomadas con mi teléfono LG Risio.
---