Uncategorized
[Eng-Esp] Beautiful rain lilies prepared to receive the month of May. – Hermosos lirios de lluvia preparados para recibir al mes de Mayo.
Greetings friends,
Saludos amigos.
In many countries it is already spring, it is the most beautiful season that exists. The trees delight us with their beautiful flowers and all the plants show their color through the flowers, however small they may be. Here in Venezuela we don't have the 4 seasons, but in May we can enjoy what we could say, spring, so one of my favorite months is May.
En muchos países ya es primavera, es la estación más linda que existe. Los árboles nos deleitan con sus hermosas flores y todas las plantas muestran su colorido a través de las flores por muy pequeñas que sean. Aquí en Venezuela no tenemos las 4 estaciones, pero en mayo podemos disfrutar de lo que pudiéramos decir, la primavera, así que uno de mis meses favoritos es mayo.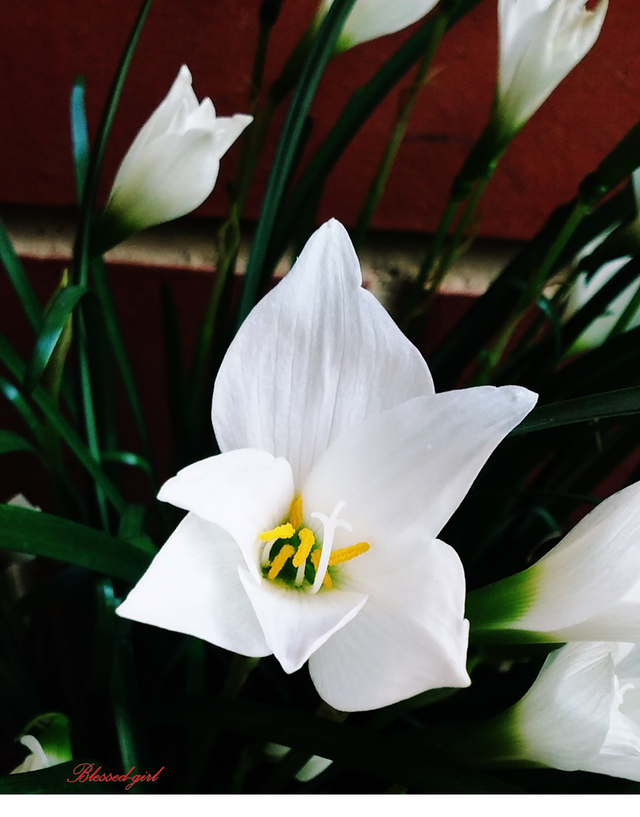 Today, just one day before the month of May arrives, when my husband was going to work, he opened the door and in front of our apartment we were captivated by these beautiful rain lilies, they are from our neighbor and they just opened today.
Hoy, a tan solo un día para que llegue el mes de mayo, cuando mi esposo se iba al trabajo, abrió la puerta y frente a nuestro apartamento fuimos cautivados por estos bellos lirios de lluvia, son de nuestra vecina y apenas hoy abrieron.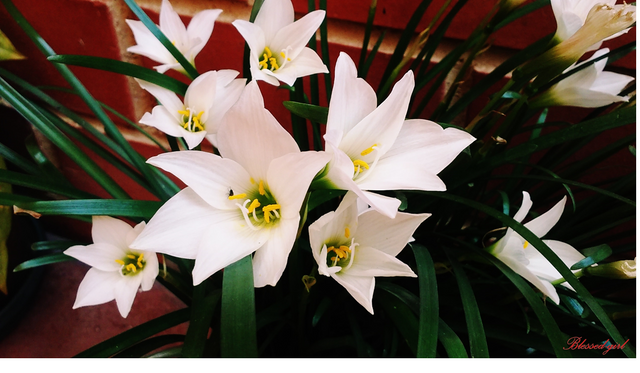 This is a plant that blooms only once or twice a year, that makes its flowers more desirable because we cannot see them all year round. We commonly call it rain lily, they are really beautiful. They are called that because they are said to flower when the rainy season is about to start, but the truth is that here the sun is intense these days.
Esta es una planta que florea solo una o 2 veces al año, eso hace que sus flores sean más deseadas porque no podemos verlas todo el año. Comúnmente le llamamos lirio de lluvia, son realmente hermosas. Se les llama así porque se dice que florecen cuando va a empezar la temporada de lluvia, pero la verdad es que aquí el sol está intenso estos días.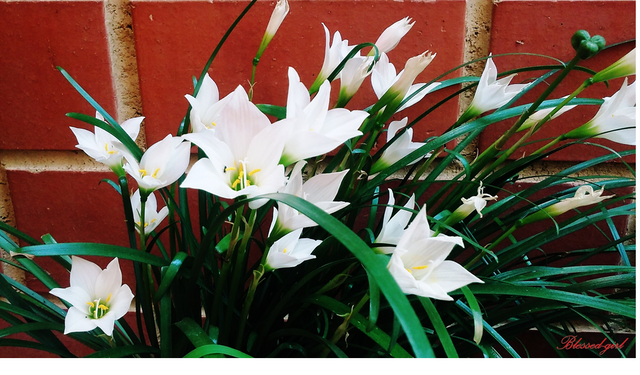 ---
All the photos were taken with my smart phone LG Risio. / Todas las fotos fueron tomadas con mi teléfono LG Risio.
---