Uncategorized
[Eng-Esp] Visiting the garden. – Visitando el jardín.
Greetings friends,
Saludos amigos.
One of the things I liked the most about my little daughter's previous school was her garden. There were plants of all kinds, floral, fruit, medicinal.
Una de las cosas que más me gustaban del anterior colegio de mi hija pequeña era su jardín. Allí habían plantas de todo tipo, florales, frutales, medicinales.
There had oregano, acetaminophen, banana plants, ocumo, papaya, soursop and many more fruits … and of course, you could not miss the floral plants, my favorite part.
En el se podía conseguir, oregano, acetaminofen, plantas de plátano, ocumo, lechosa, guanábanas y muchas frutas más.. y por supuesto, no podían faltar las plantas florales, mi parte favorita.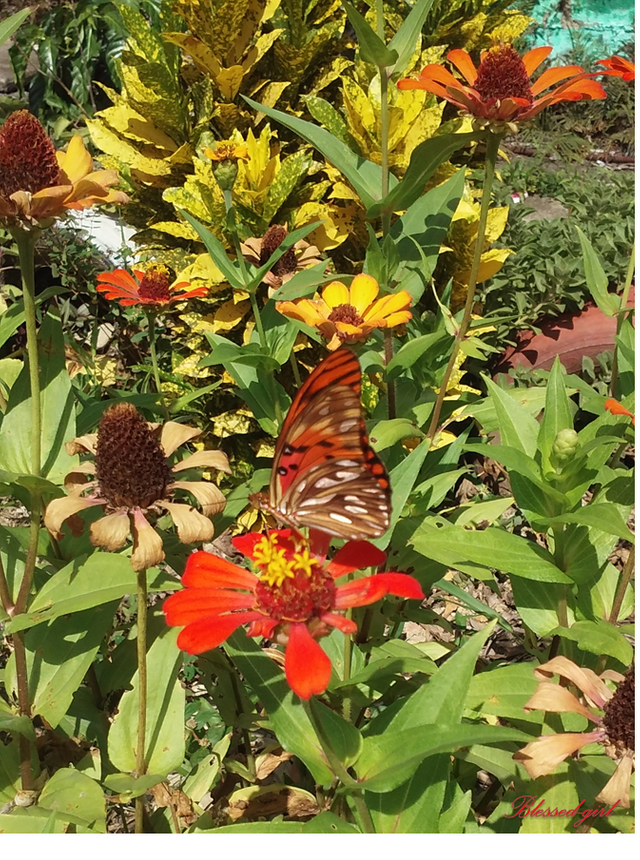 There were many cosmos and zinnia plants there, I liked to arrive before the children's departure to spend some time in the garden because, as I mentioned before, contact with nature is good for health and our state of mind.
Allí habían muchas plantas cosmos y zinnia, me gustaba llegar antes de la salida de los niños para pasar un rato en el jardín porque como ya les he comentado antes, el contacto con la naturaleza es bueno para la salud y nuestro estado de ánimo.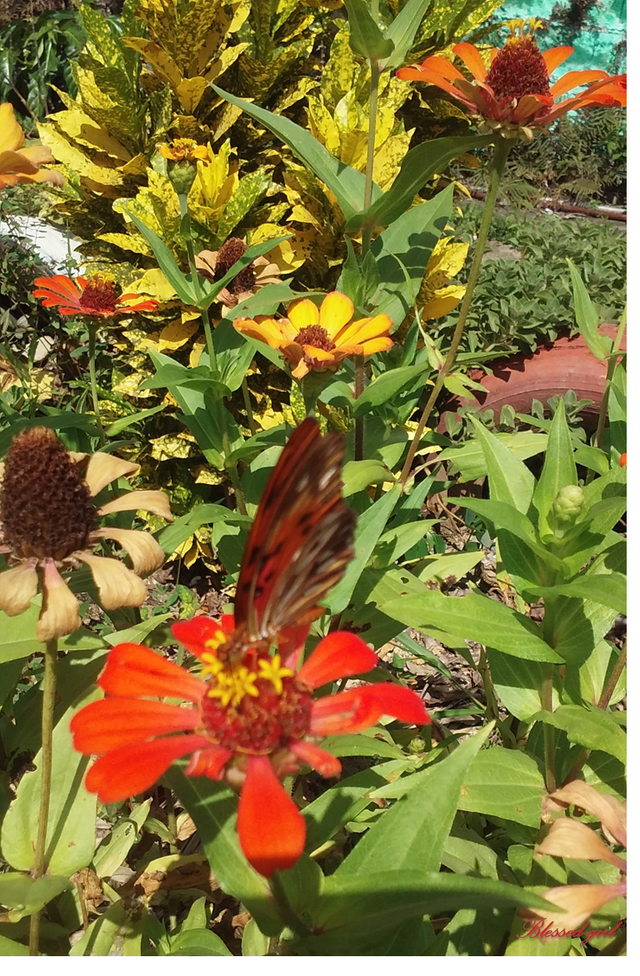 Butterflies abounded there due to the number of flowers there were and on one of my short stays in the garden I was able to photograph a butterfly, she enjoyed what she was doing, and it was nice to be able to take several photos before she noticed my presence.
También abundaban las mariposas por la cantidad de flores que habían y en una de mis cortas estadías en el jardín pude fotografiar una mariposa, ella disfrutaba lo que hacía, y fue agrable poder tomar varias fotos antes de que ella notara mi presencia.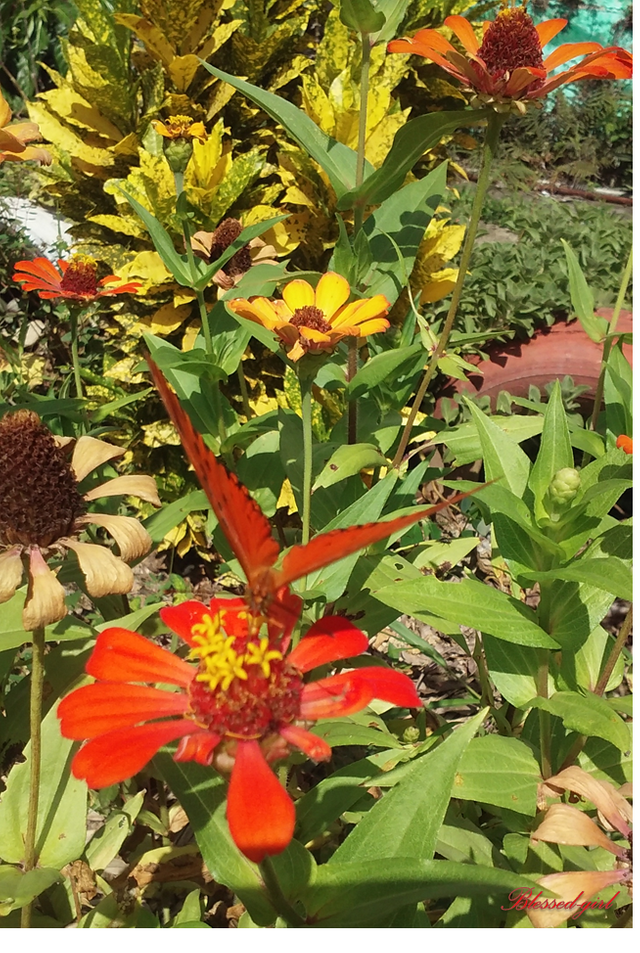 One of the things I want for the future is a house with a large garden, and it will surely be a varied and beautiful garden like the one in Cami's old school.
Una de las cosas que quiero para el furturo es una casa con un gran jardín, y de seguro, será una jardín variado y hermoso como el del antiguo colegio de Cami.
I took advantage of making a gif with the photographs. – Aproveché de hacer un gif con las fotografías.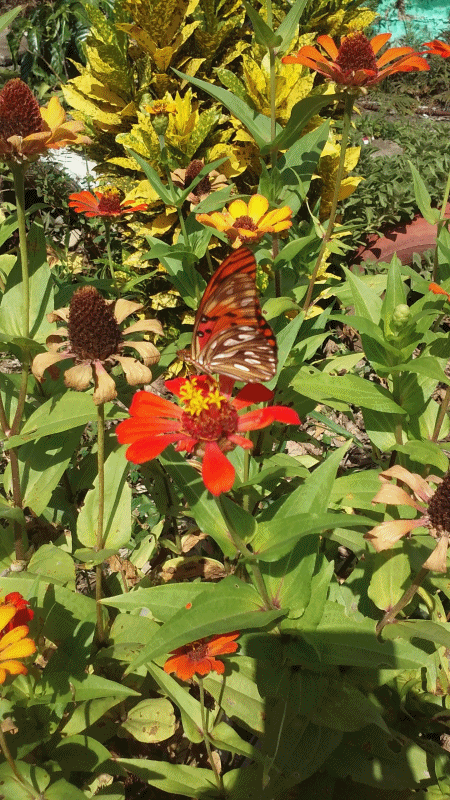 ---
All the photos were taken with my smart phone LG Risio. / Todas las fotos fueron tomadas con mi teléfono LG Risio.
---