Uncategorized
[Eng-Esp] Waiting for family outings to return. – Esperando que vuelvan las salidas familiares.
Greetings friends,
Saludos amigos.
Today searching among my files for a photo to publish, I found this photograph that I share with you. It was taken 2 years ago on one of our family weekend outings.
Hoy buscando entre mis archivos, alguna foto para publicar, encontré esta fotografía que comparto con ustedes. Fue tomada hace 2 años en uno de nuestros paseos familiar de fin de semana.
This is one of the things I miss the most this year. We used to walk to some park or mall most Saturdays. At that time we were in the Generalisimo Francisco de Miranda park, Caracas-Venezuela. We went with my parents and my mom took the photo, there are my daughters, my husband and me.
Esta es una de las cosas que más extraño en este año. Solíamos pasear a algún parque o centro comercial la mayoría de los sábados. En esa oportunidad estabamos en el parque «Generalisimo Francisco de Miranda», Caracas- Venezuela. Fuimos con mis padres y mi mamá nos tomó la foto, allí estamos mis hijas, mi esposo y yo.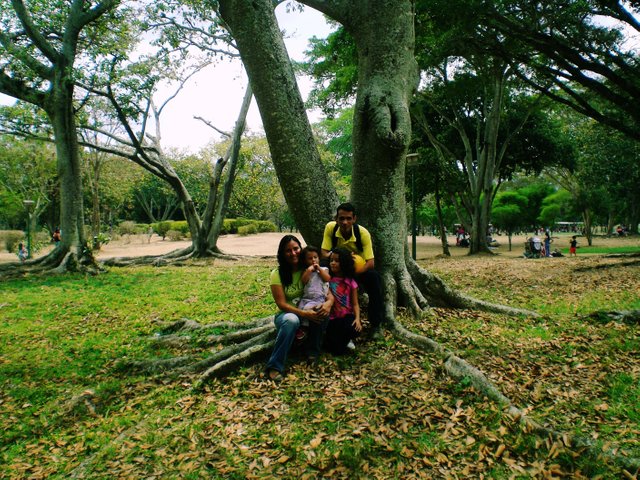 This photo was taken with my Casio Exilim 3X camera. – Esta foto fue tomada con mi cámara Casio Exilim 3X
It is a large park that we really like to go to as it has a great variety of plants, and despite the fact that it currently has few animals, girls love to see them, especially monkeys and otters.
Es un parque grande al cual nos gusta mucho ir ya que tiene gran variedad de plantas, y a pesar de que actualmente tiene pocos animales, a las niñas les encanta verlos, especialmente a los monos y las nutrias.
What I like most about this photo is that we are all together, generally we are incomplete, because one of us is the one who takes the photograph and there are few photos where the four of us are.
Lo que más me gusta de esta foto es que estamos todos juntos, generalmente salimos incompletos, porque uno de nosotros es quien toma la fotografía y son pocas las fotos donde salimos los cuatro.
I hope that we will soon enjoy walks anywhere. The important thing is to do it together, as a family.
Espero que pronto volvamos a disfrutar de paseos a cualquier lugar. Lo importantes es hacerlo juntos, en familia.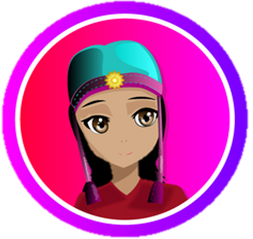 ---
All the photos were taken with my smart phone LG Risio. / Todas las fotos fueron tomadas con mi teléfono LG Risio.