Uncategorized
[Eng-Esp] Losing credibility. – Perder la credibilidad.
Greetings friends,
Saludos amigos.
The credibility of a person is her business card, I think that all or at least most of us work based on having credibility. When a person has credibility, her life is successful, respectable, exemplary.
La credibilidad de una persona es su tarjeta de presentación, creo que todos o al menos la mayoría de nosotros trabajamos en función de tener credibilidad. Cuando una persona tiene credibilidad su vida es exitosa, respetable, ejemplar.
Credibility is reflected in all aspects of life, (profession, friendship, love, family). If a person has credibility in profession, it will be easy to get a job, but if does not have credibility, it will be difficult for to get a job in professional area.
La credibilidad se ve reflejada en todos los aspectos de la vida, (profesión, amistad, amor, familia). Si una persona tiene credibilidad en su profesión, le será fácil conseguir trabajo pero si por el contrario no tiene credibilidad, difícilmente podrá obtener un empleo en su área profesional.
In Venezuela, unfortunately we have a government that has lost its credibility. There is still a minority that supports him, but in most of the country, the president has lost credibility. This causes the flow of information to be affected every day, because in reality we do not know when the president tells the truth or not, resulting in the spread of news that is yellowish, alarming and manipulative.
En Venezuela, lamentablemente tenemos un gobierno que ha perdido su credibilidad. Aún hay una minoría que lo apoya, pero en la mayoría del país, el presidente ha perdido la credibilidad. Esto hace que cada día el flujo de información se vea afectado, porque en realidad no sabemos cuándo el presidente dice la verdad o no, trayendo como consecuencia, la divulgación de noticias amarillistas, alarmantes y manipuladoras.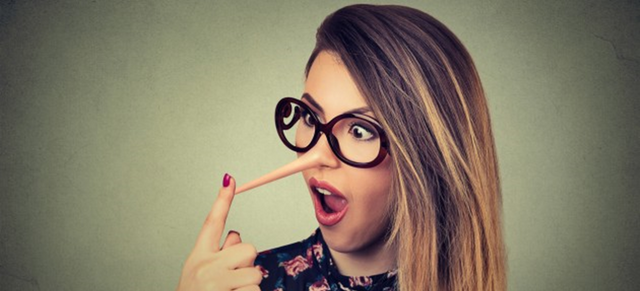 Source
All of the above is because I want to refer to the current situation of the covid-19 in my country and specifically in my city. As I have written in other publications, in March the virus arrived in Venezuela and since then they have applied measures to control or combat it, one of them being quarantine.
Todo lo anterior es porque quiero referirme a la situación actual del covid-19 en mi país y específicamente en mi ciudad. Como he escrito en otras publicaciones, en el mes de marzo llegó el virus a Venezuela y desde entonces han aplicado medidas para controlarlo o combatirlo, siendo una de ellas la cuarentena.
Since then, the government announces positive, recovered and deceased cases daily, figures that for many are not real. At the beginning the government announced numbers that did not exceed 5 new cases and people rumored that everything was a lie. Today the cases they advertise are more, but nevertheless… there is a doubt: are they the reality?
Desde entonces, el gobierno anuncia a diario los casos positivos, los recuperados y los fallecidos, cifras que para muchos no son reales. Al principio el gobierno anunciaba números que no pasaban de 5 nuevos casos y las personas rumoraban que todo era mentira. Hoy en día los casos que anuncian son mayor número, pero sin embargo… existe la duda: son la realidad??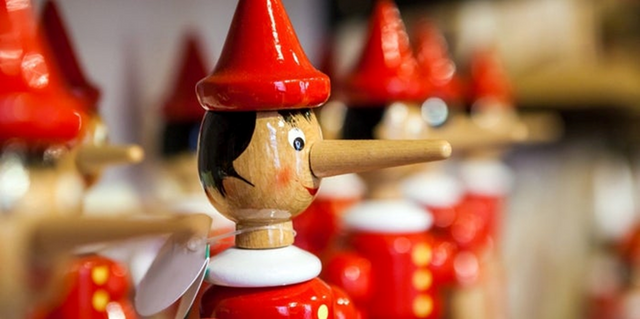 Source
According to the president's announcements, in the city where I live there have only been 5 cases since March. But the reality is different. Last week at the municipal level 10 cases were confirmed, and in the town where my mother lives there are at least 3 cases, and the president does not announce these cases. So we asked ourselves, what is the reality, how many cases really exist in our city or in the country, because until yesterday the president had announced a total of 1,211 cases nationwide, but if in every city in the country there are cases that are not included in that number as the cases of my locality, then, what is the real number? Maybe 2,000 or more.
De acuerdo a los anuncios del presidente, en la ciudad donde vivo solo existen 5 casos desde el mes de marzo. Pero la realidad es otra. La semana pasada a nivel municipal se confirmaron 10 casos, y en la localidad donde vive mi mamá existen al menos 3 casos, y el presidente no anuncia estos casos. Entonces nos preguntamos, cuál es la realidad, cuántos casos realmente existen en nuestra ciudad o en el país, porque hasta ayer el presidente había anunciado un total de 1.211 casos a nivel nacional, pero si en cada ciudad del país existen casos que no están incluidos en esa cifra como los casos de mi localidad, entonces, la cifra real cuál es? Tal vez 2.000 o más.
Many people do not comply with the quarantine because they say it is a lie that the virus is in the country, but if the government had credibility, the situation would be different.
Muchas personas no cumplen con la cuarentena porque dicen que es mentira que el virus está en el país, pero si el gobierno tuviese credibilidad, sería diferente la situación.
It is regrettable not to be able to trust what the authorities announce because unfortunately they have lost credibility and, what is worse, they contradict each other. The highest authority of a country should fight for its credibility, and work on that basis so that its management makes sense and support, but otherwise attack and mistrust will always exist.
Es lamentable no poder confiar en lo que las autoridades anuncien porque desafortunadamente han perdido la credibilidad y lo que es peor aún se contradicen. La máxima autoridad de un país debería luchar por su credibilidad, y trabajar en función de eso para que su gestión tenga sentido y apoyo, pero de lo contrario el ataque y la desconfianza siempre existirá.